Client Insight:
Burger King has stood for flame-grilling, since 1954. Other chains cook their burgers on flattop grills (effectively frying the meat), but Burger King burgers are cooked over an open flame grill, searing in that great flavour. Science face: 3 out of 4 people prefer a flame grilled burger. Why? Because beef + fire = magic. However, despite 63 years of telling everyone that it's the home of the flame-grilled Whopper - less than a third of 18 - 24 years old know that every Burger King burger is grilled, not fried.
Task:
Create an advertising campaign to re-create a new and younger approach to get target audience to give Burger King another try.
Target Audience:
18 to 24 years old, don't watch TV, sceptical of marketing claims, don't visit Burger King restaurant often and doesn't think it is cool. Seek experiences and brands that are real and authentic (they see fast food as fake).
Single-minded Proposition (SMP):
Because fire is better.
Solution:
Putting animated characters into extreme situation just to get their burger flame grilled.
YouTube Pre-roll (30 seconds)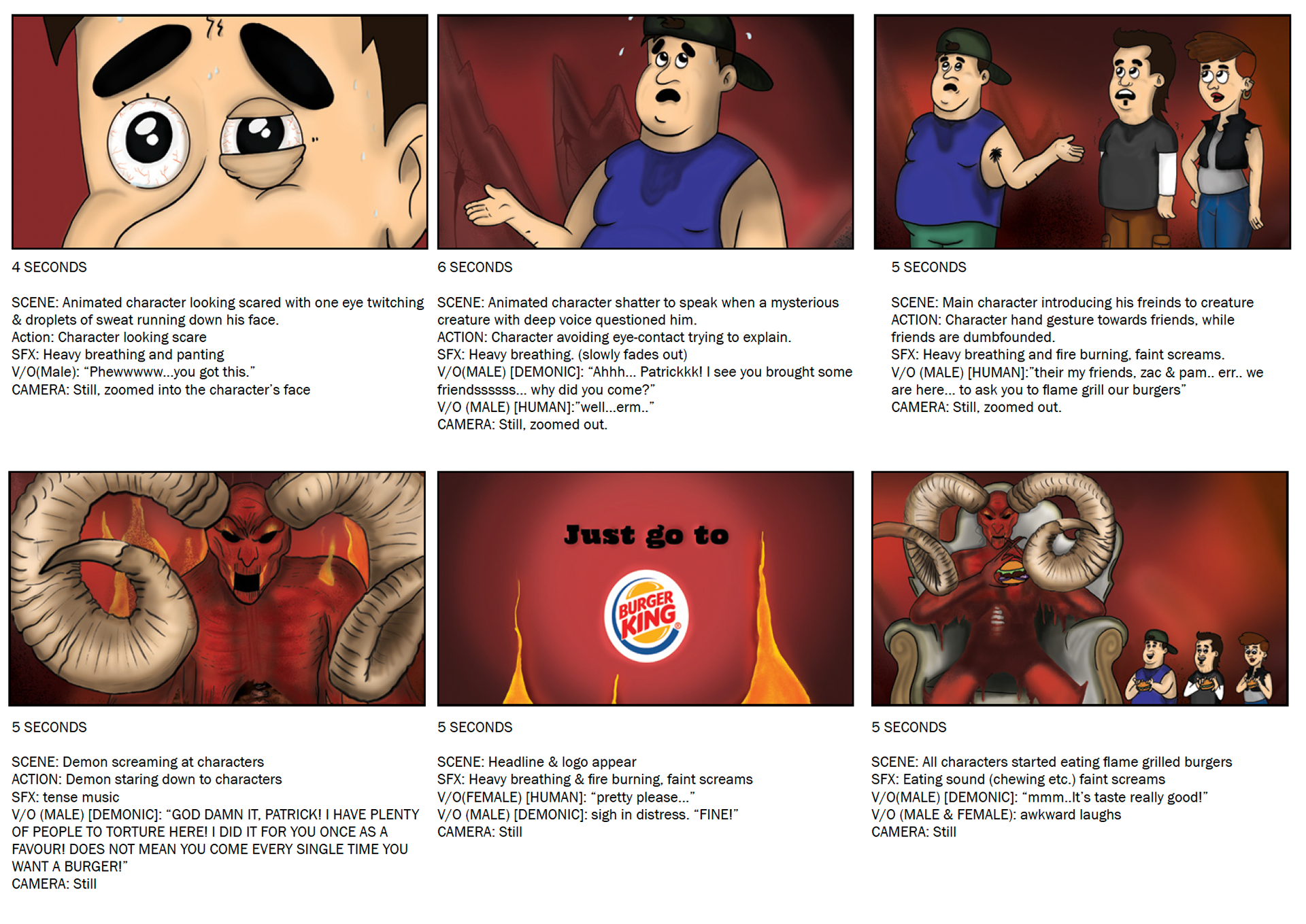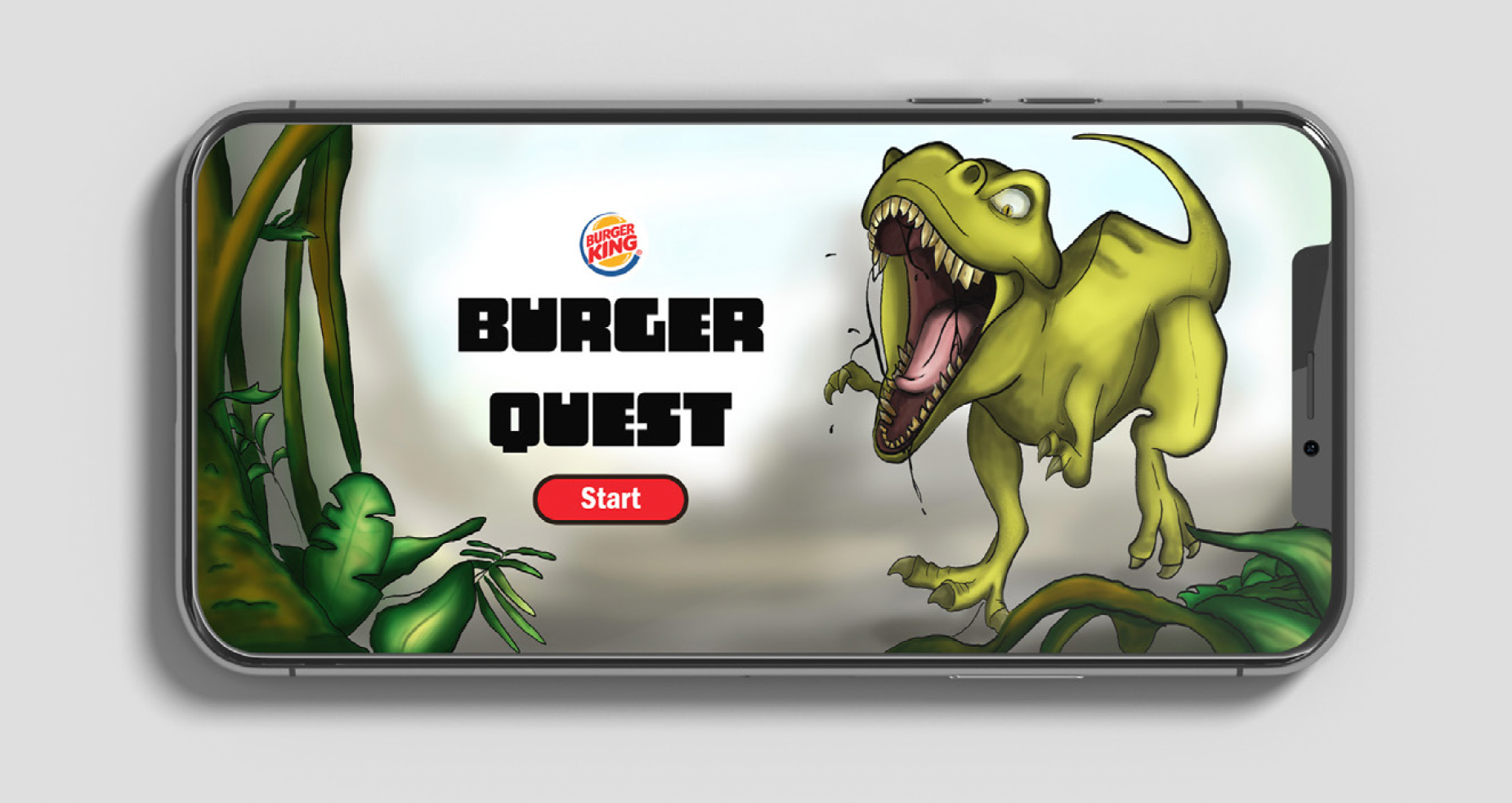 Welcome (Screen)
The purpose of this game is to help t-rex make fire so he could eat his whopper burger. Similar to Crash Bandicoot game, the t-rex is on a quest to collect all the items to create fire (Stage 1) within a time limit.
Process Game (Screen)
There will be 2 buttons, 1 on the bottom left to control the directions and the other to pick up the items on the ground. When the t-rex picked up an item, a spinning icon will pop up to notify player that they have collected that item and it will be added to their "bag".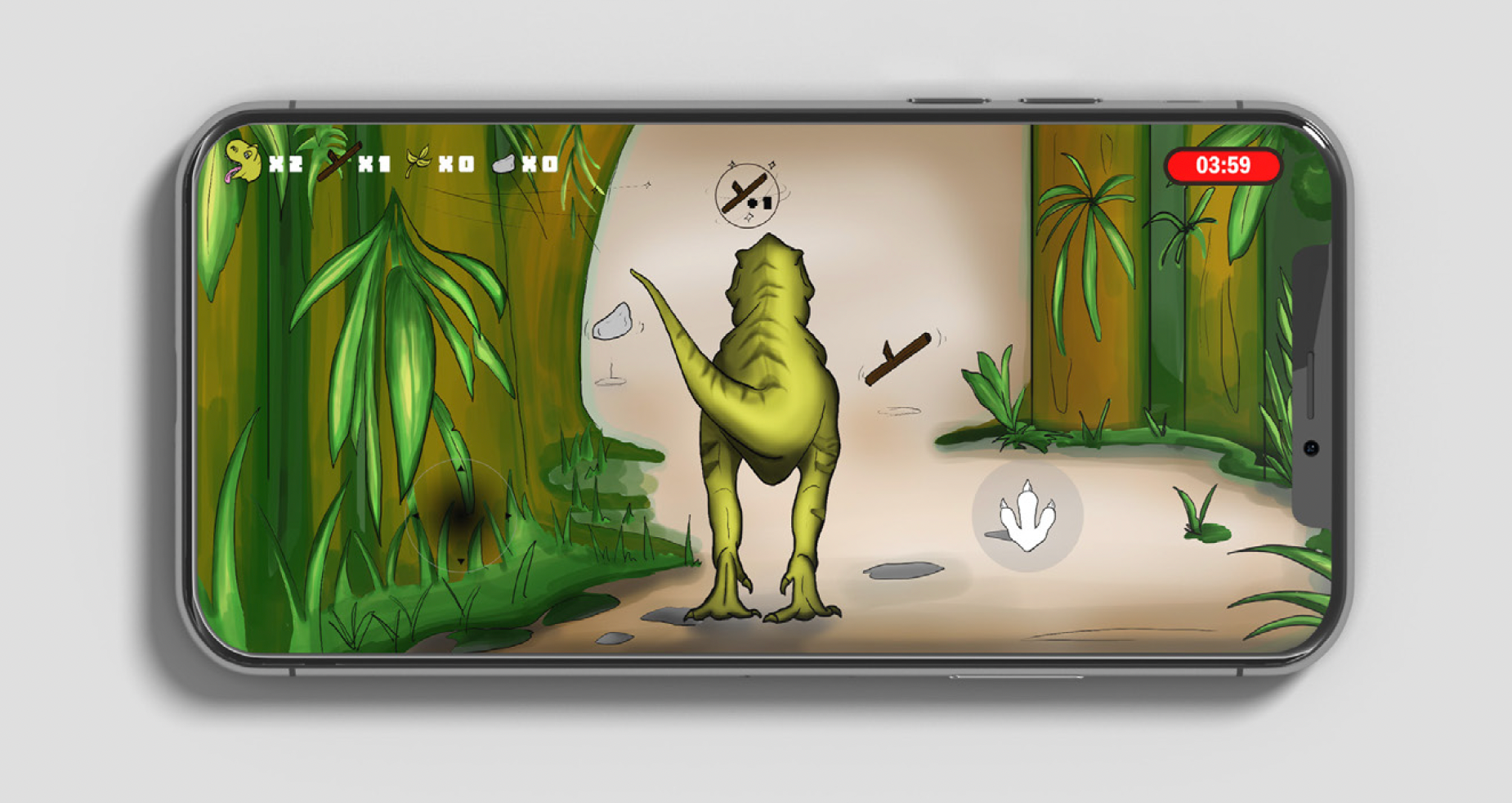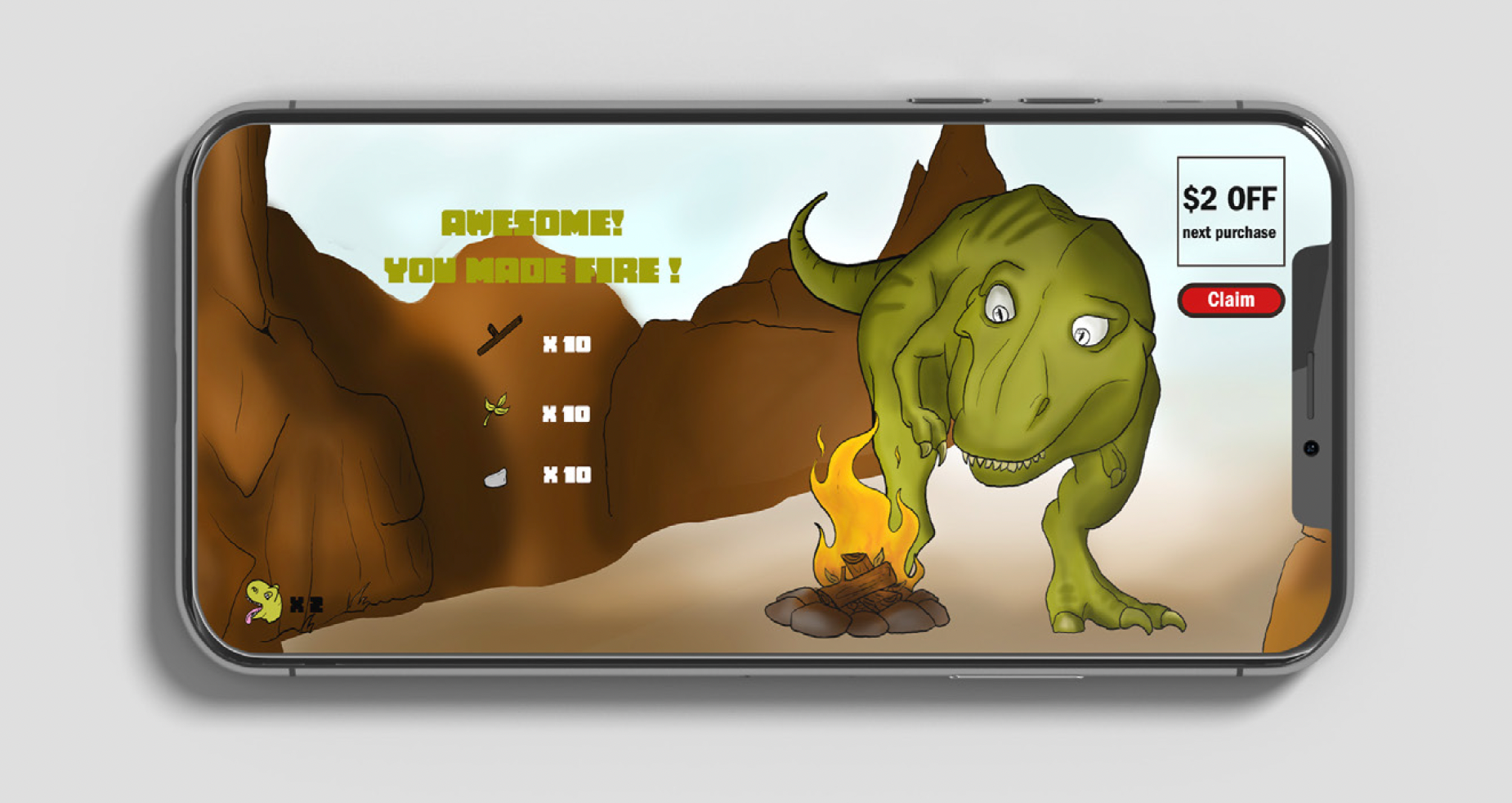 Level Passed (Screen)
Once the player have collected all the items to create fire, the players wins that stage, and they are able to win discounts that they could use to claim at any Burger King joint. This will encourage people to play the game and they will be motivated to win the game to get discounts.