Million K is a platform where fans could request personalised videos from their favourite Korean Celebrities, Idols & influencers etc. This allow the idols to connect closer to their fans on a personal level. The brand focuses entirely online.

Home Page
The page moves from left to right, starting with a headline, a photo gallery and a step guide to use the platform.
The images changes colour when the cursor is hovering above.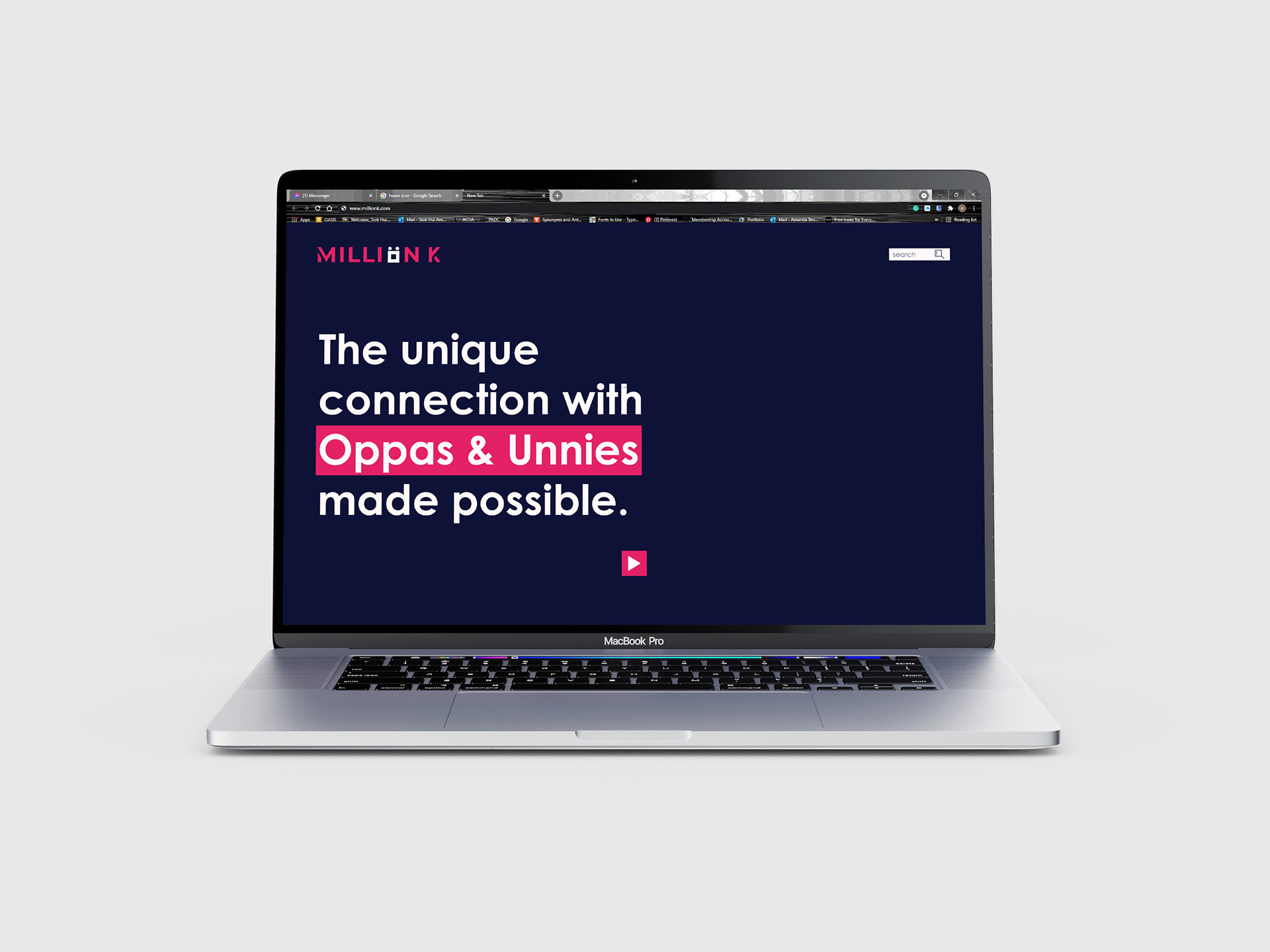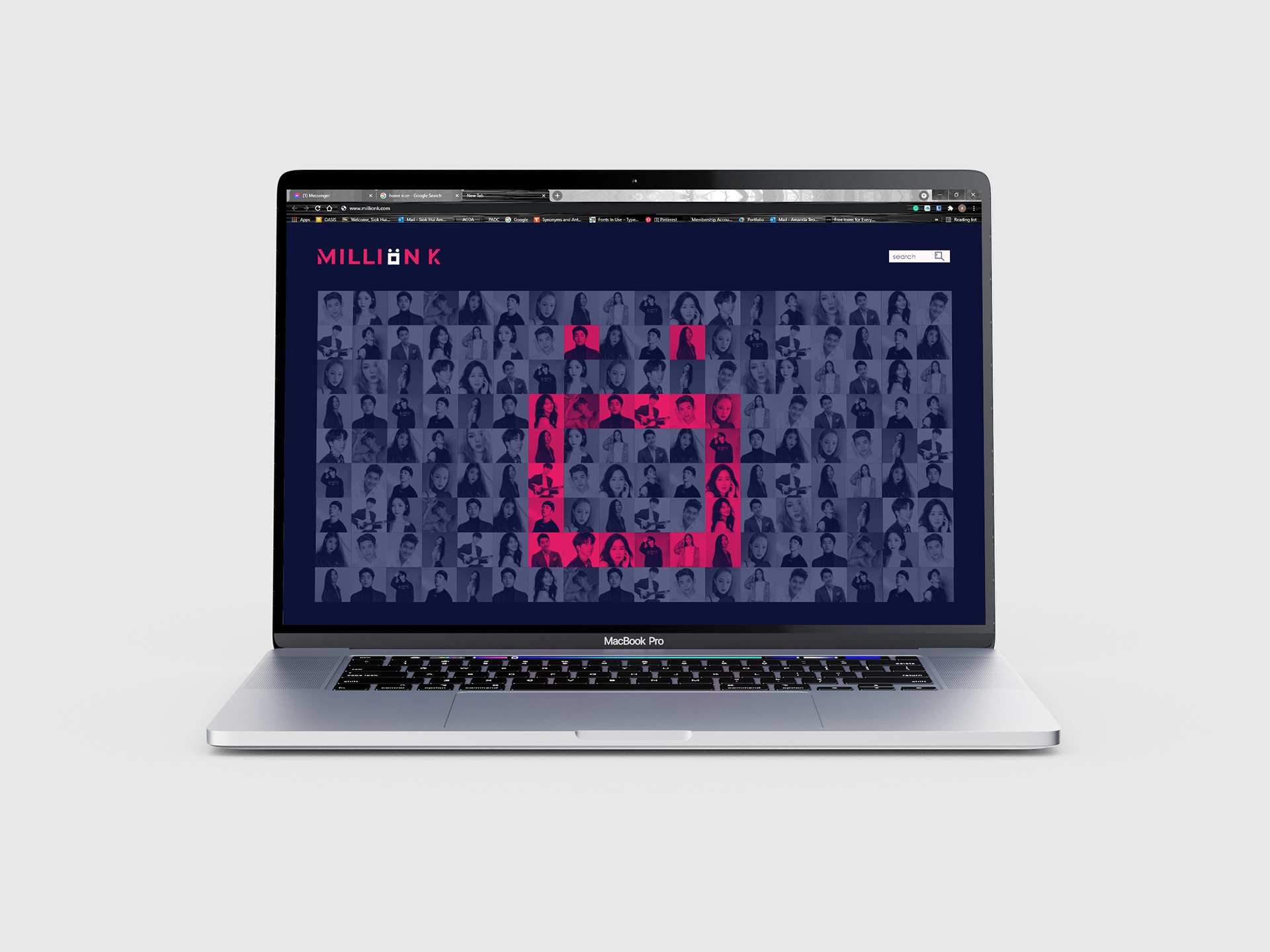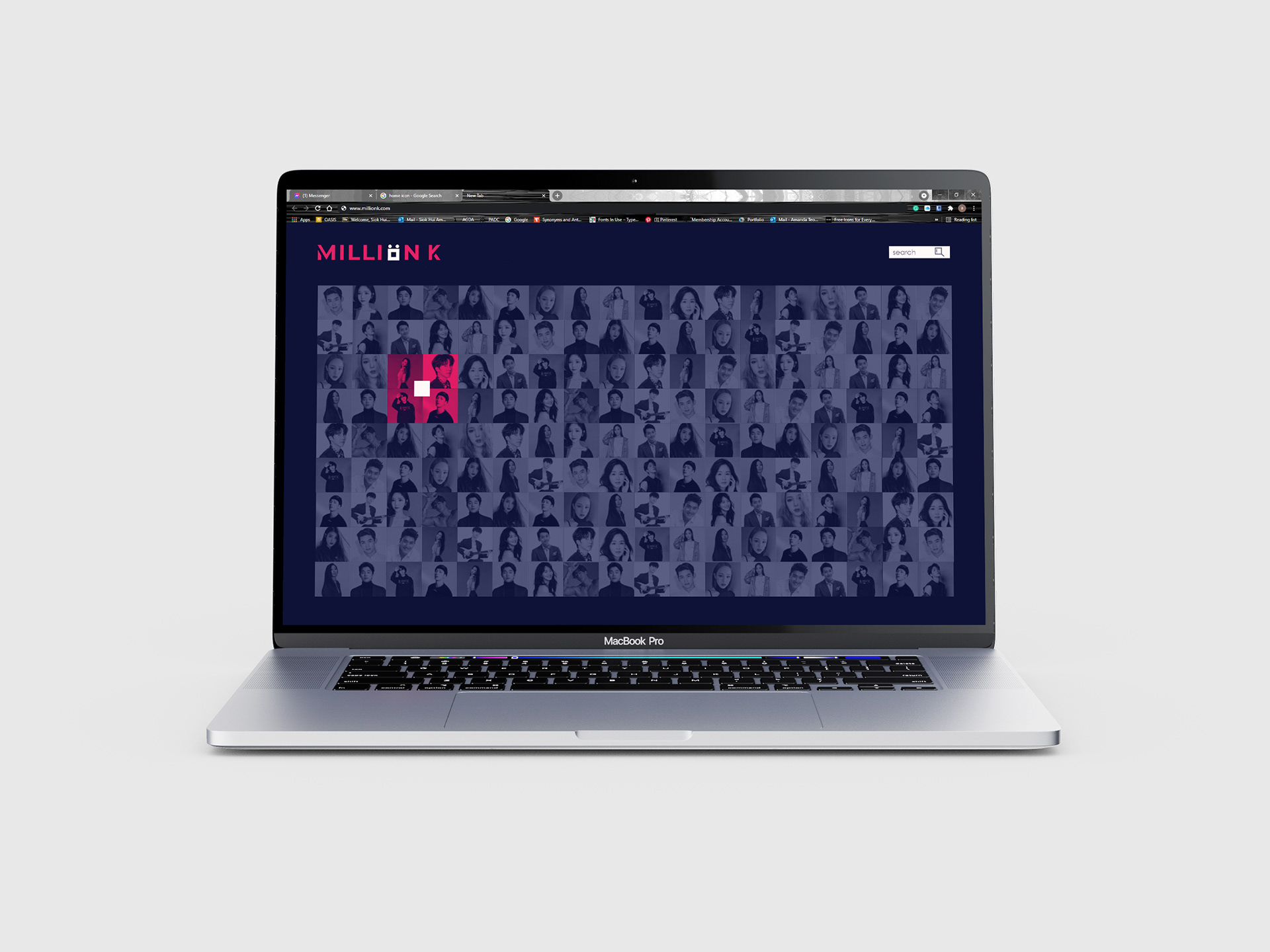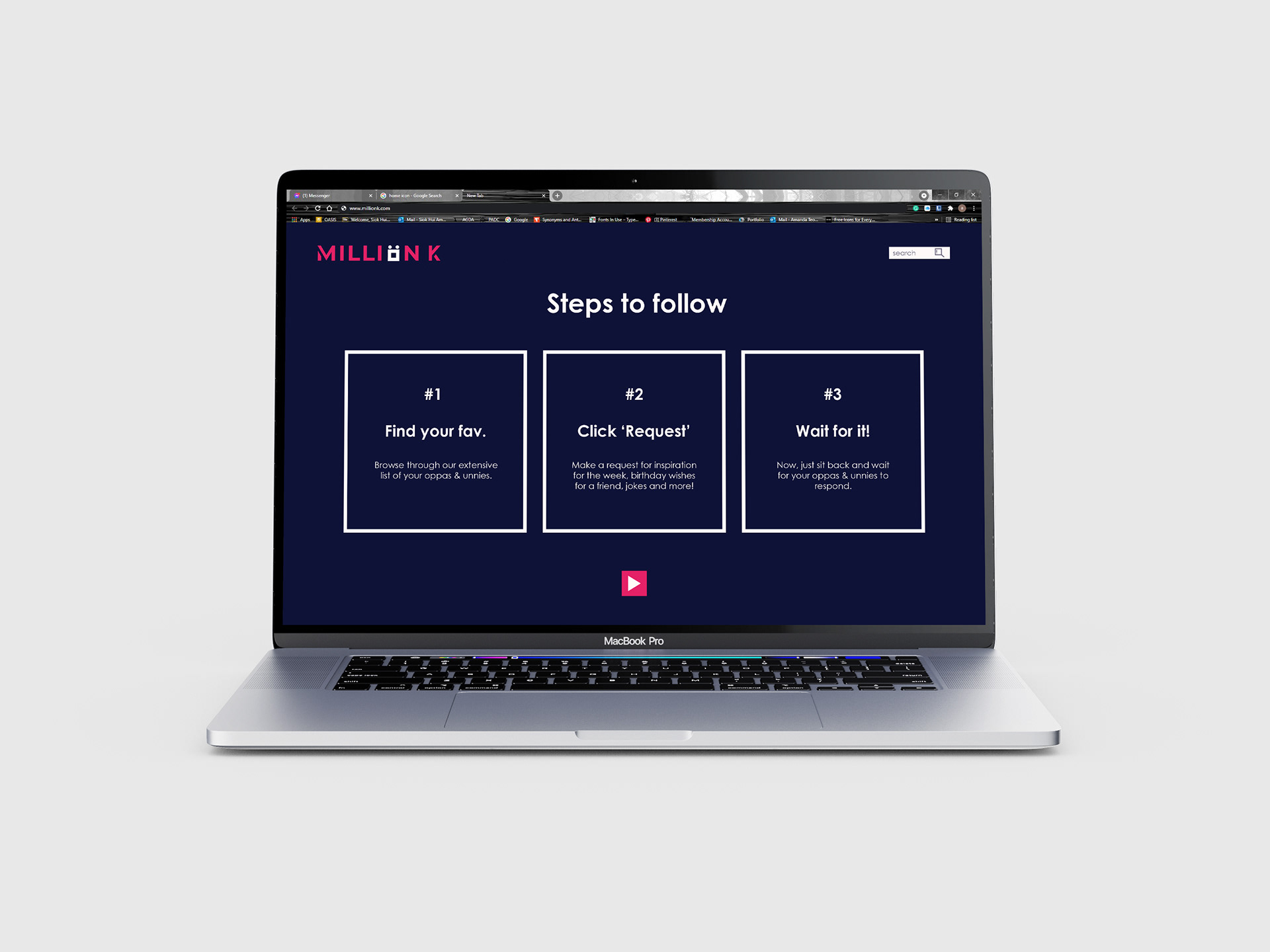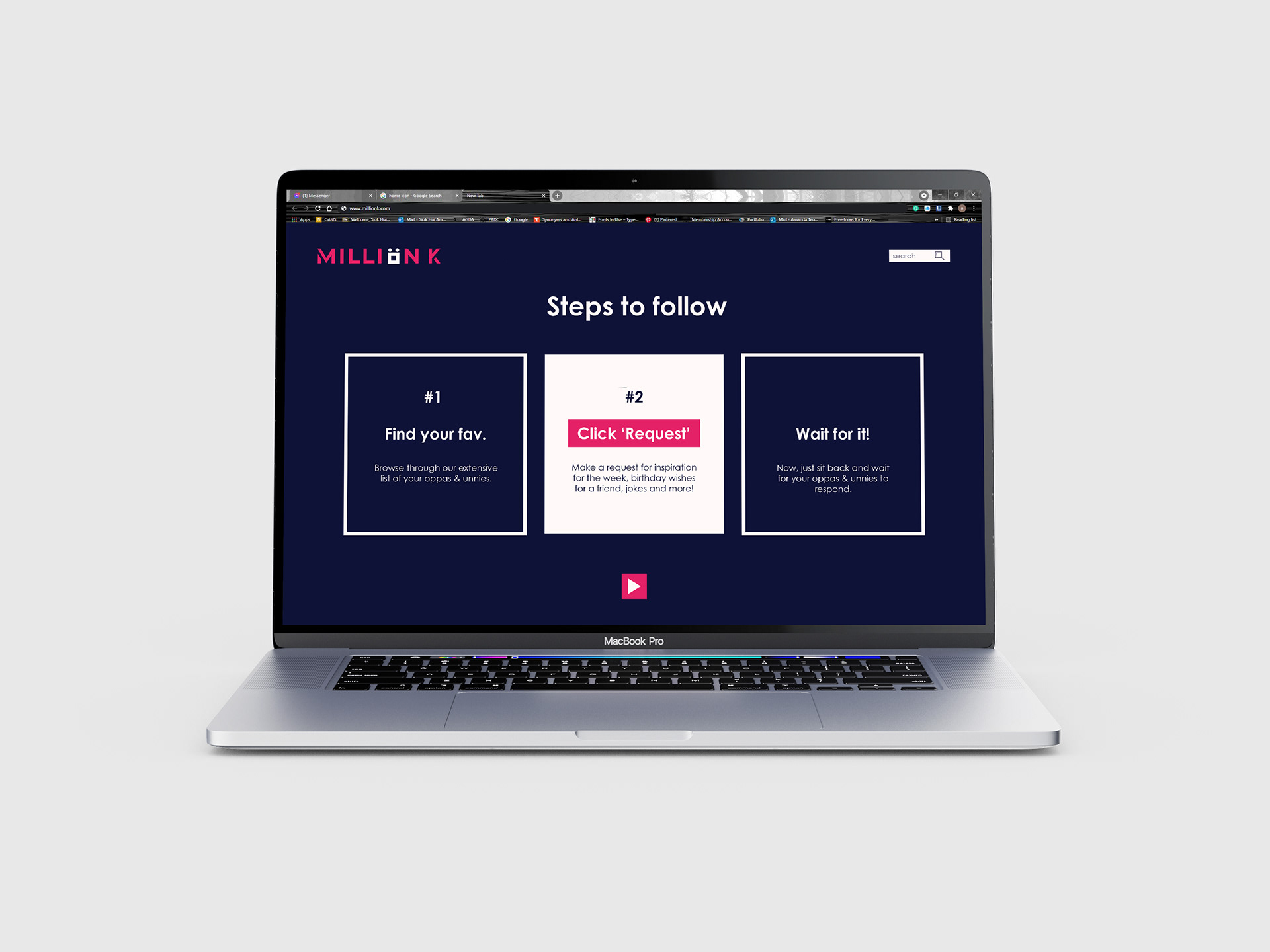 Category Page
The custom cursor changes to the brand symbol of a face when selecting an artist.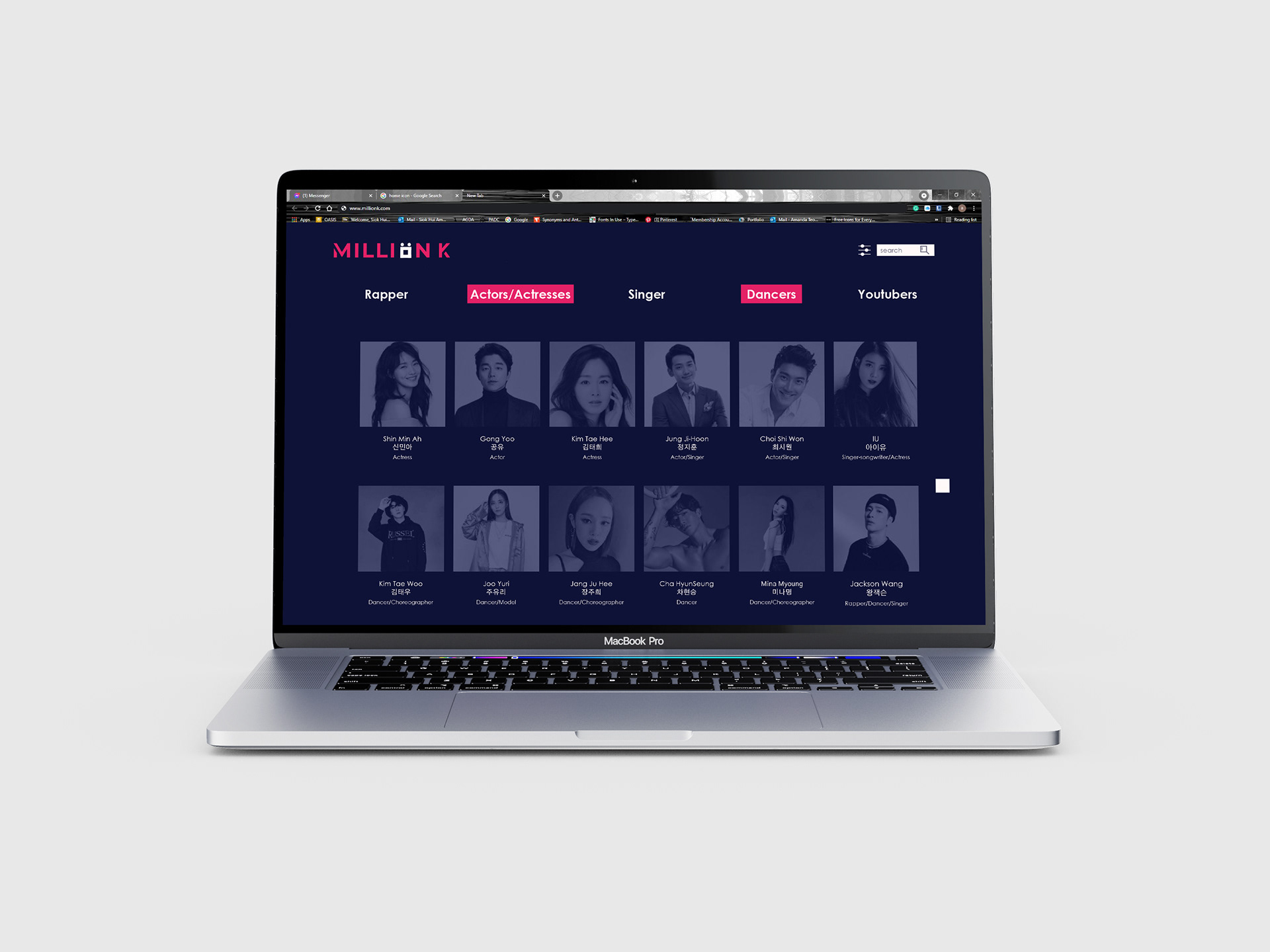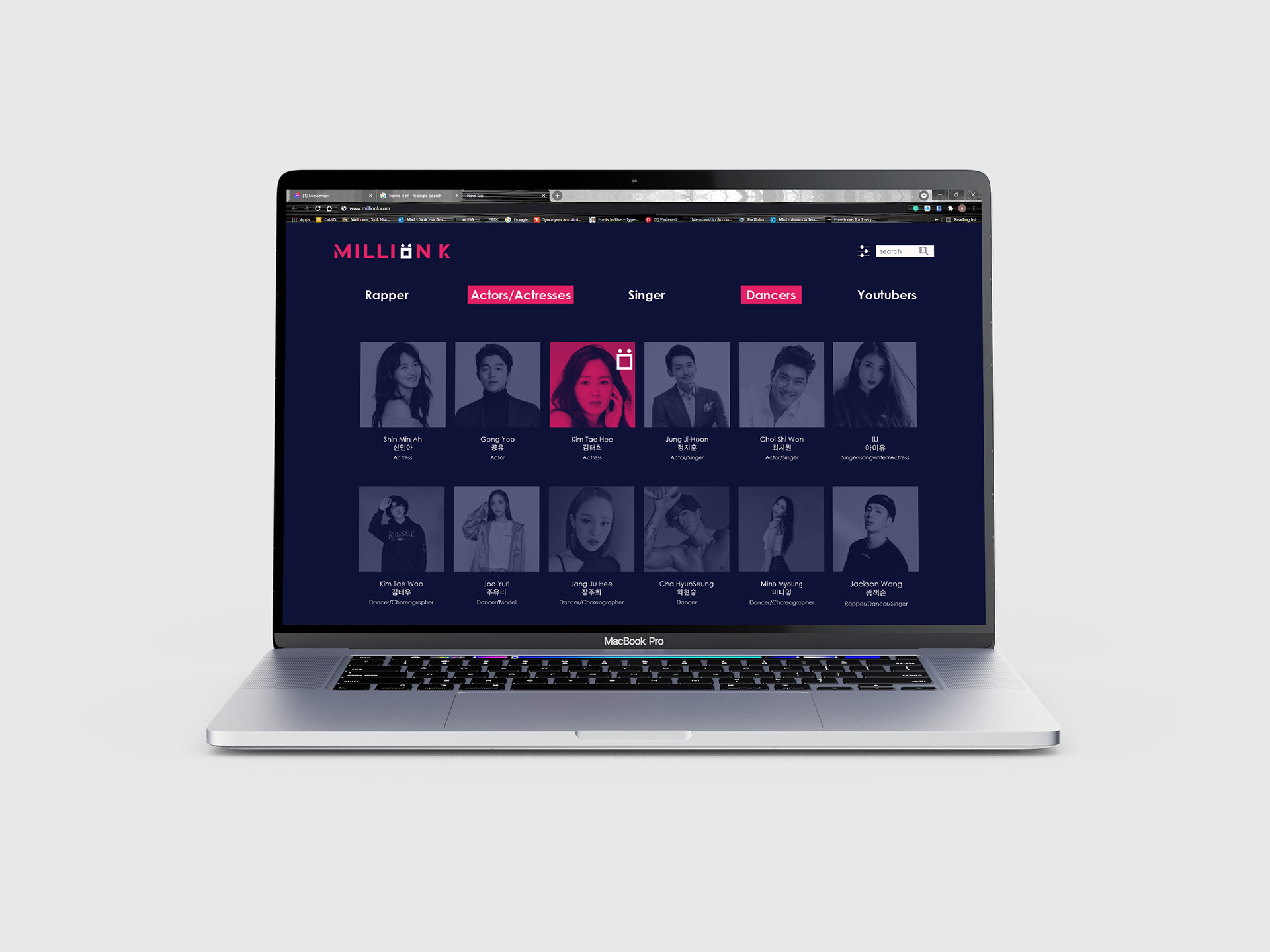 Join Premium Fan Club
An option for loyal fans to join the premium fan club of their favourite artists to enjoy more services the platform could offer.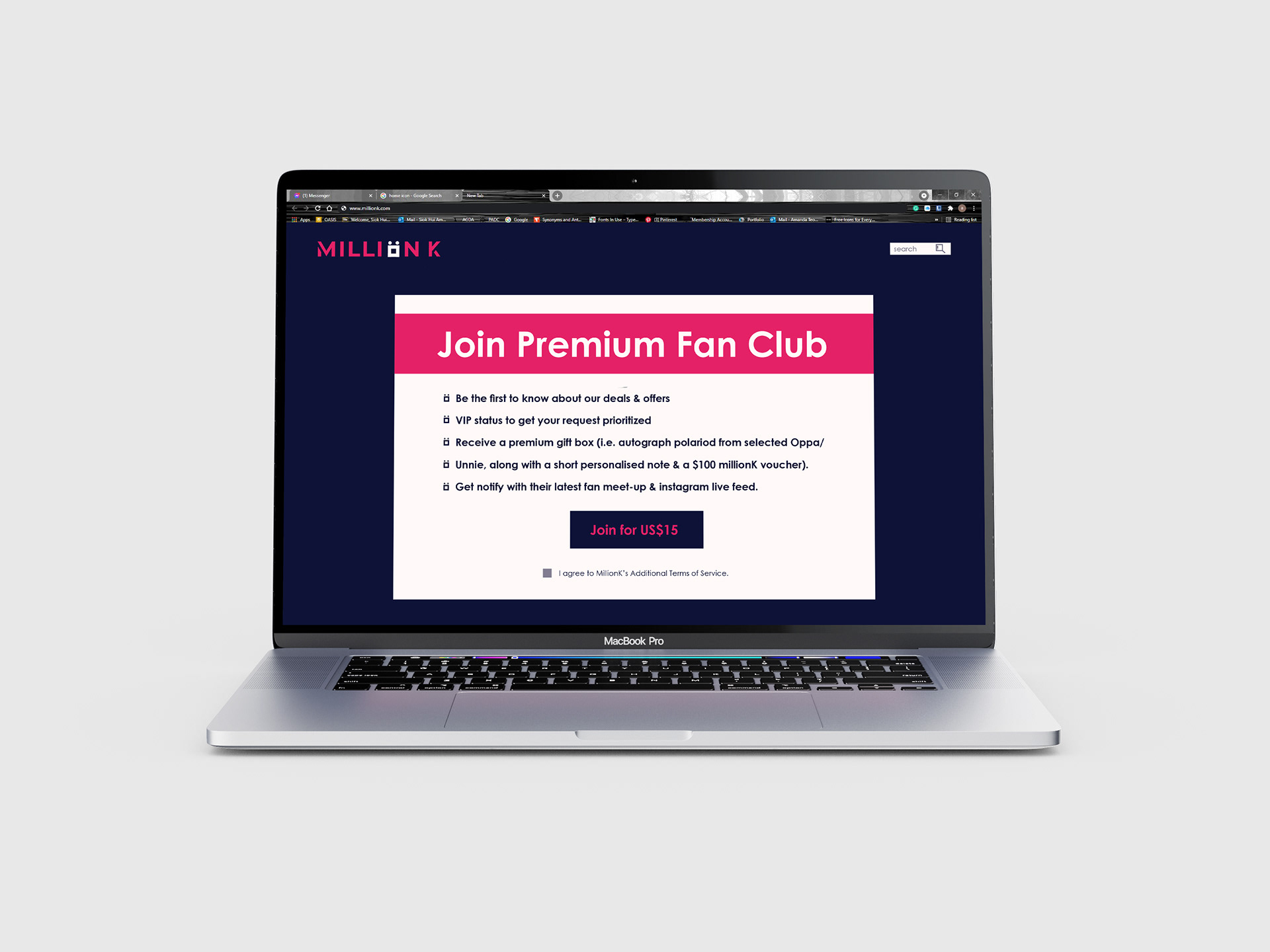 Phone Application
An app is an easier option for users to download and access into their personal account. It allows users to direct message their favourite artist.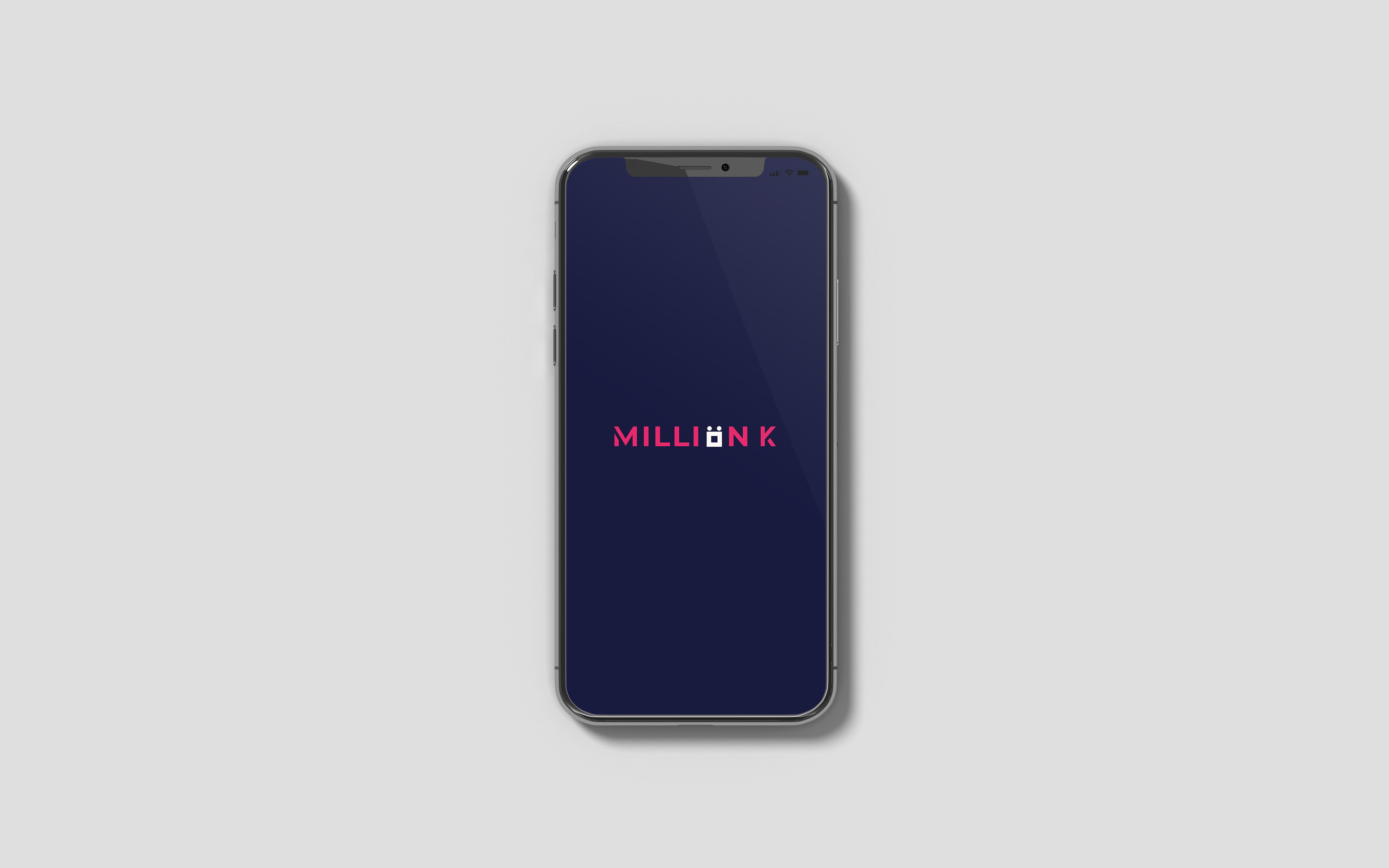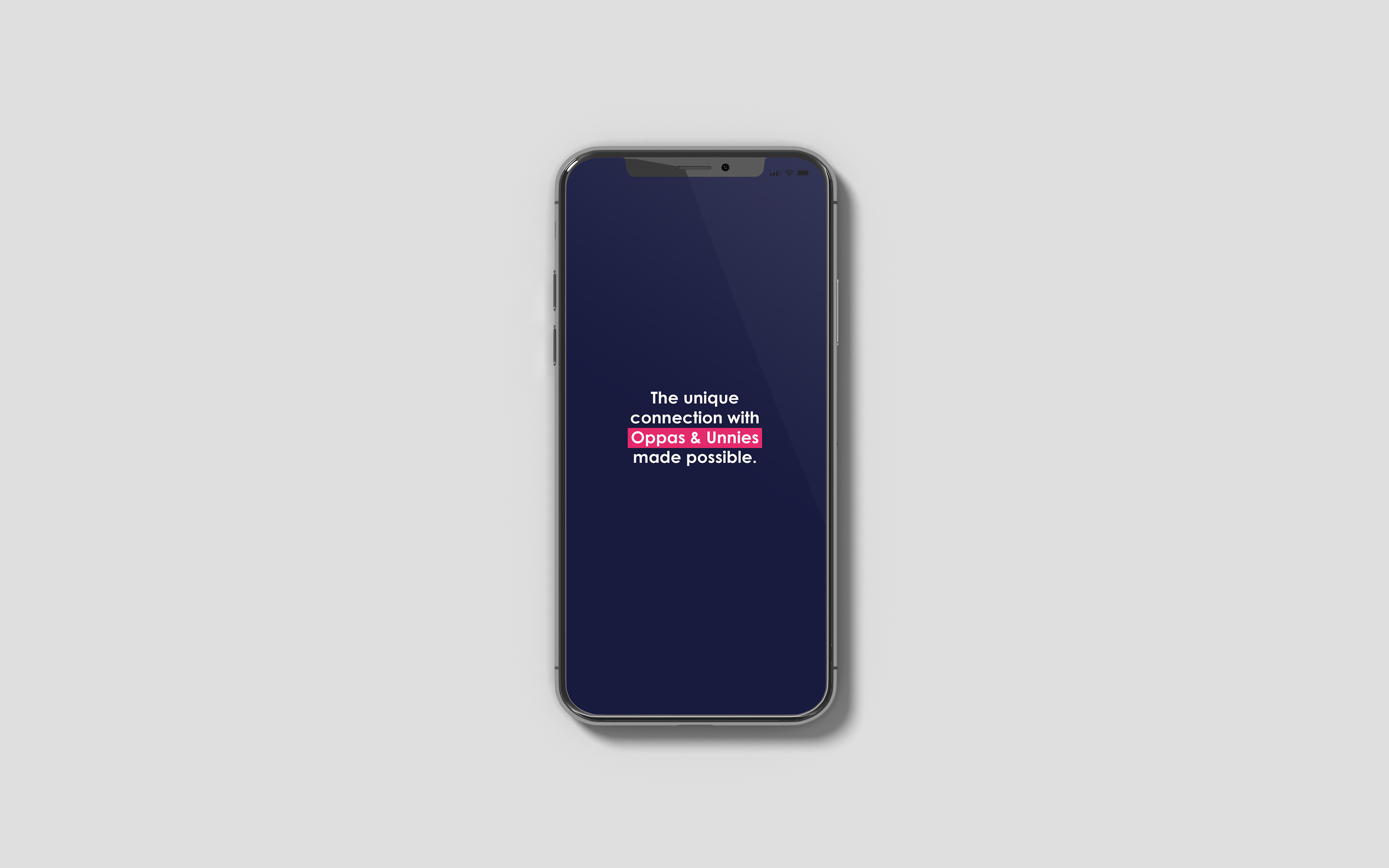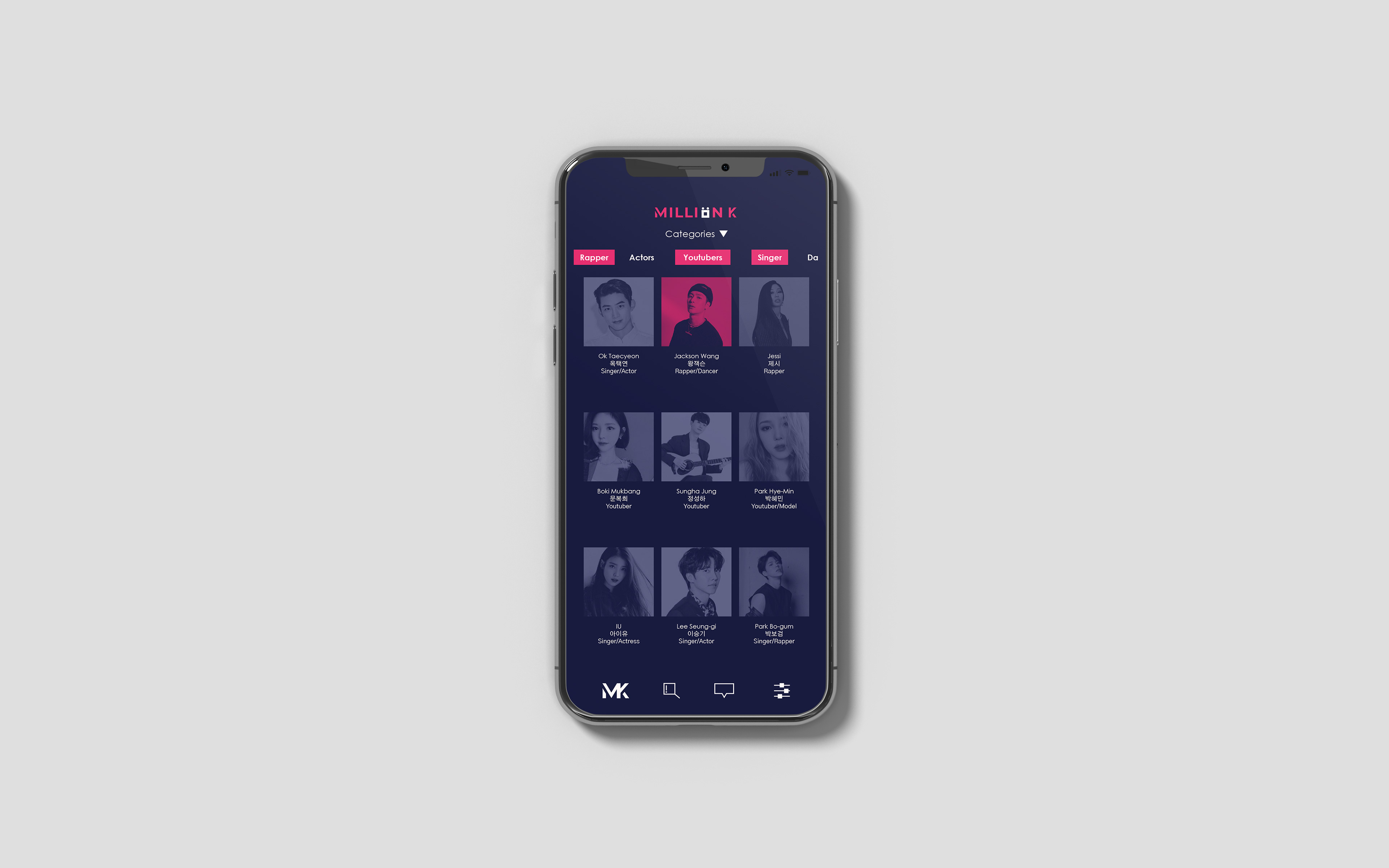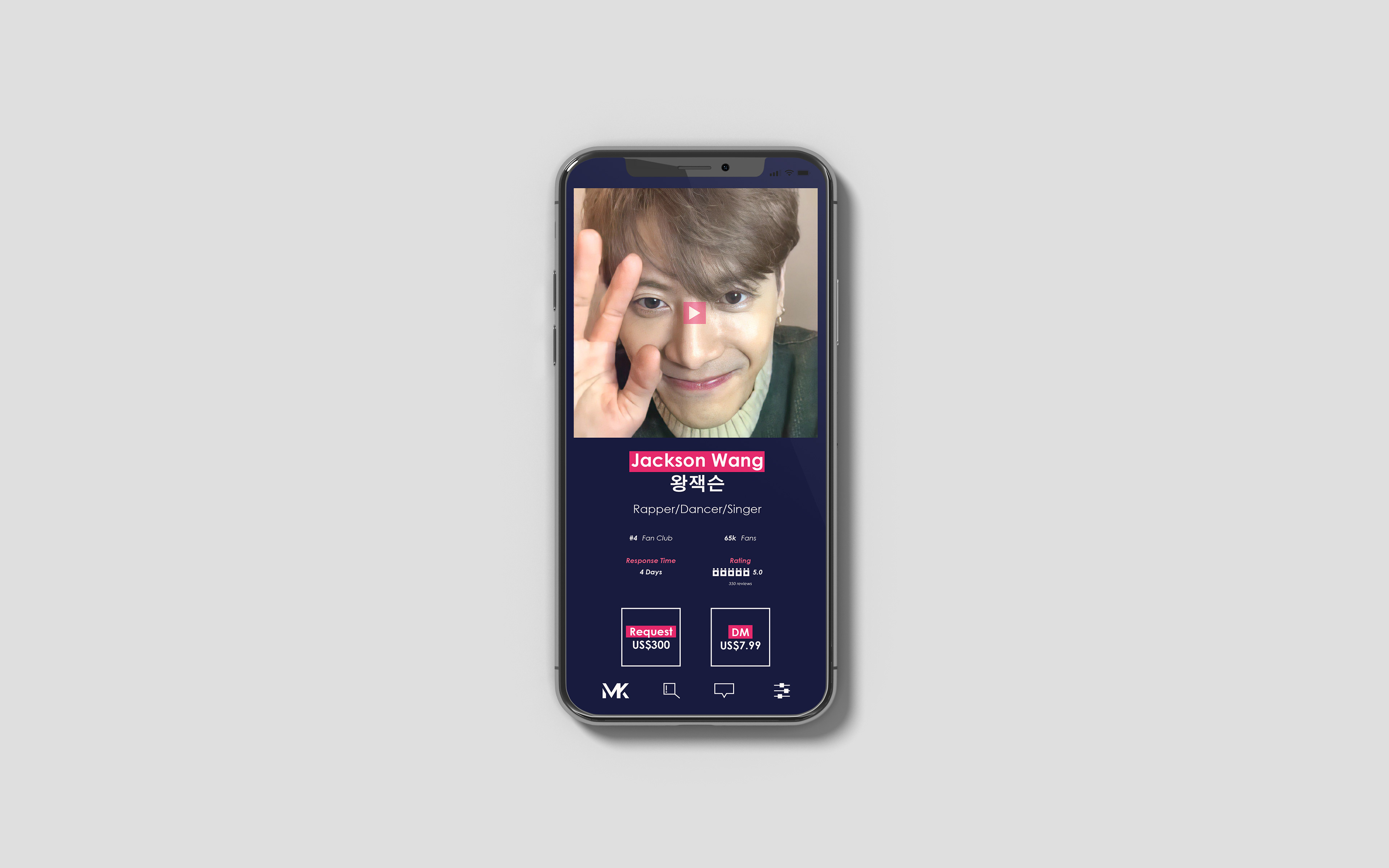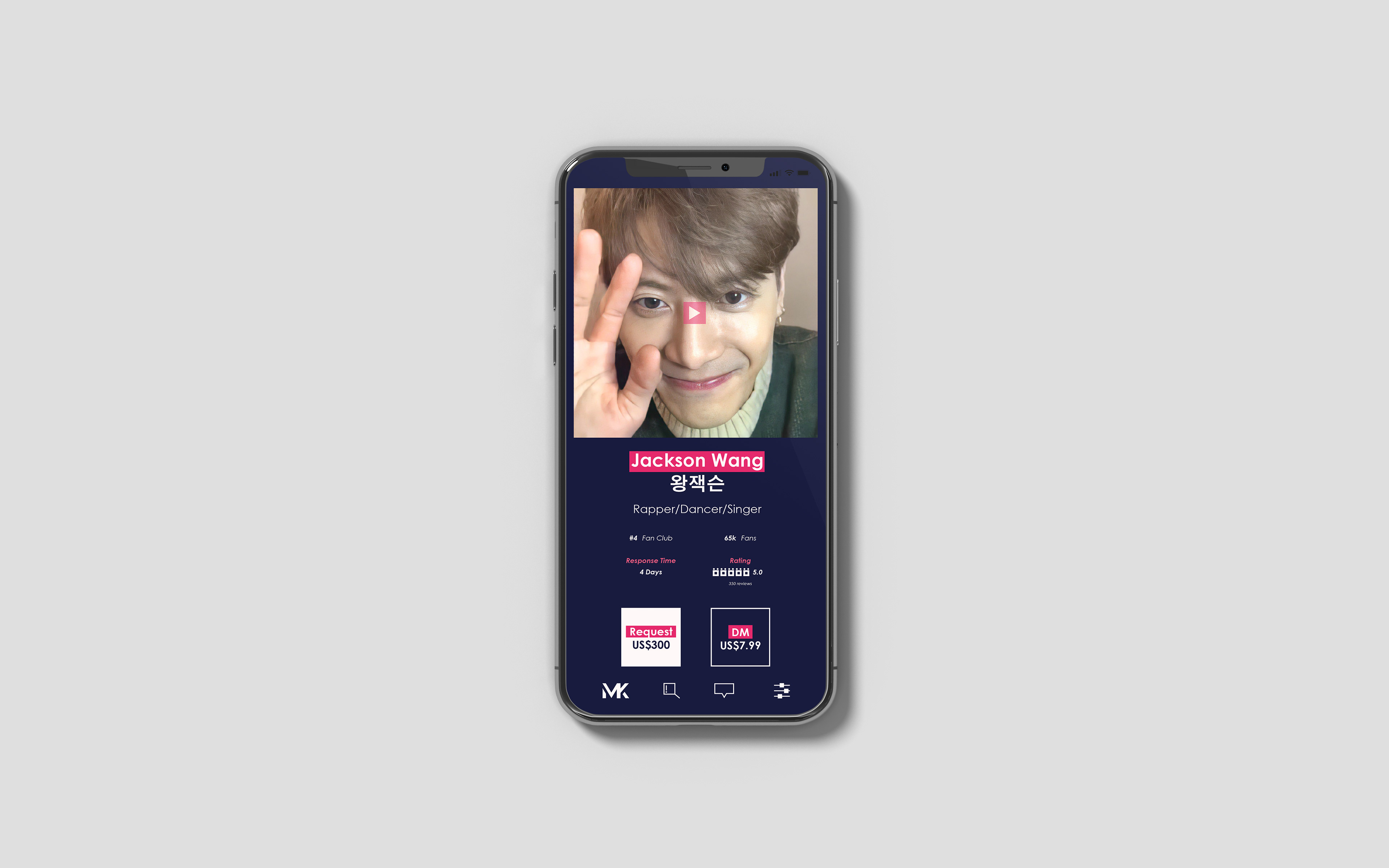 Spotify Advertisement
Spotify is one of the most used music platform among the younger generation, in which would be an effective way to advertise to the brand's target audiences.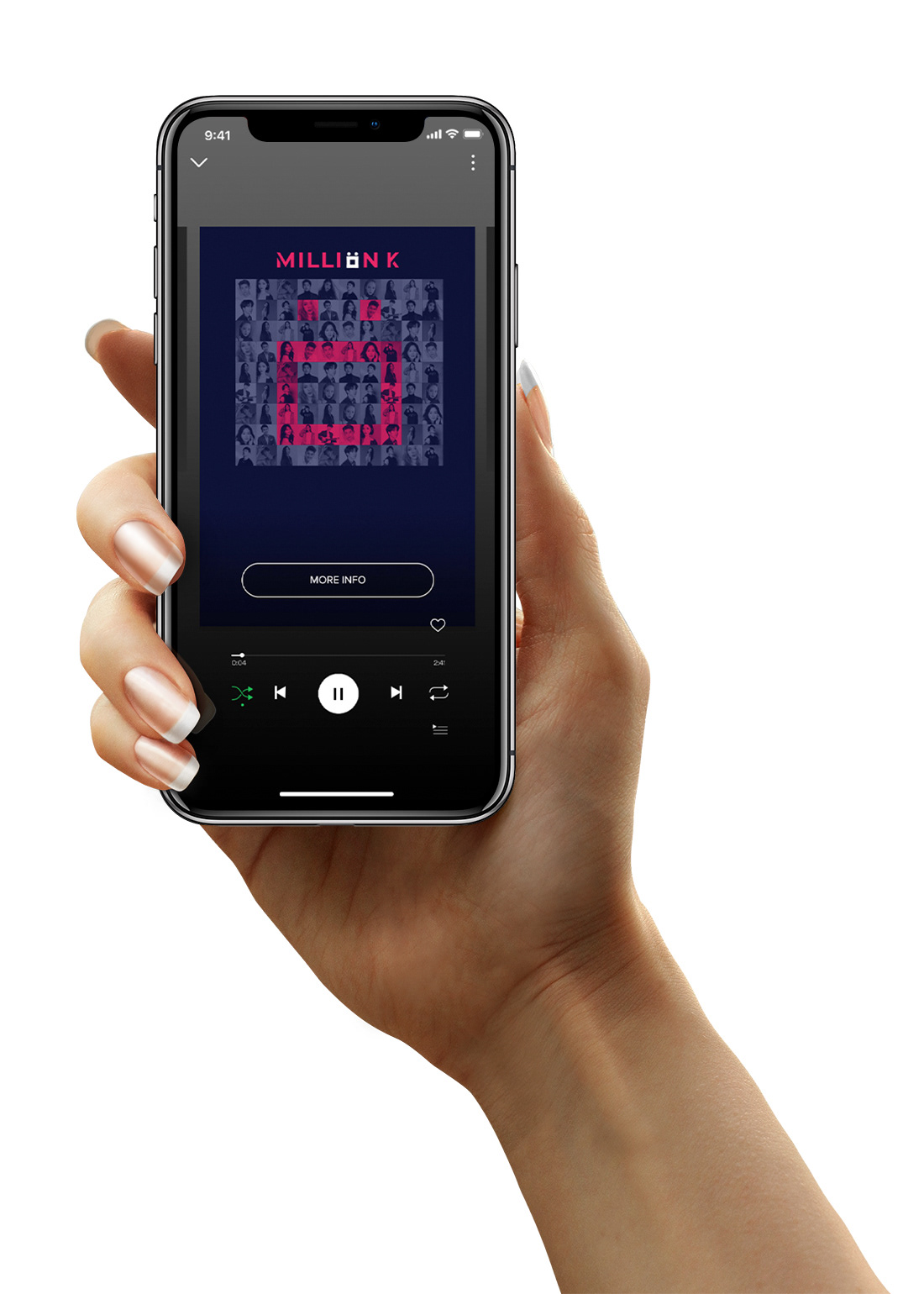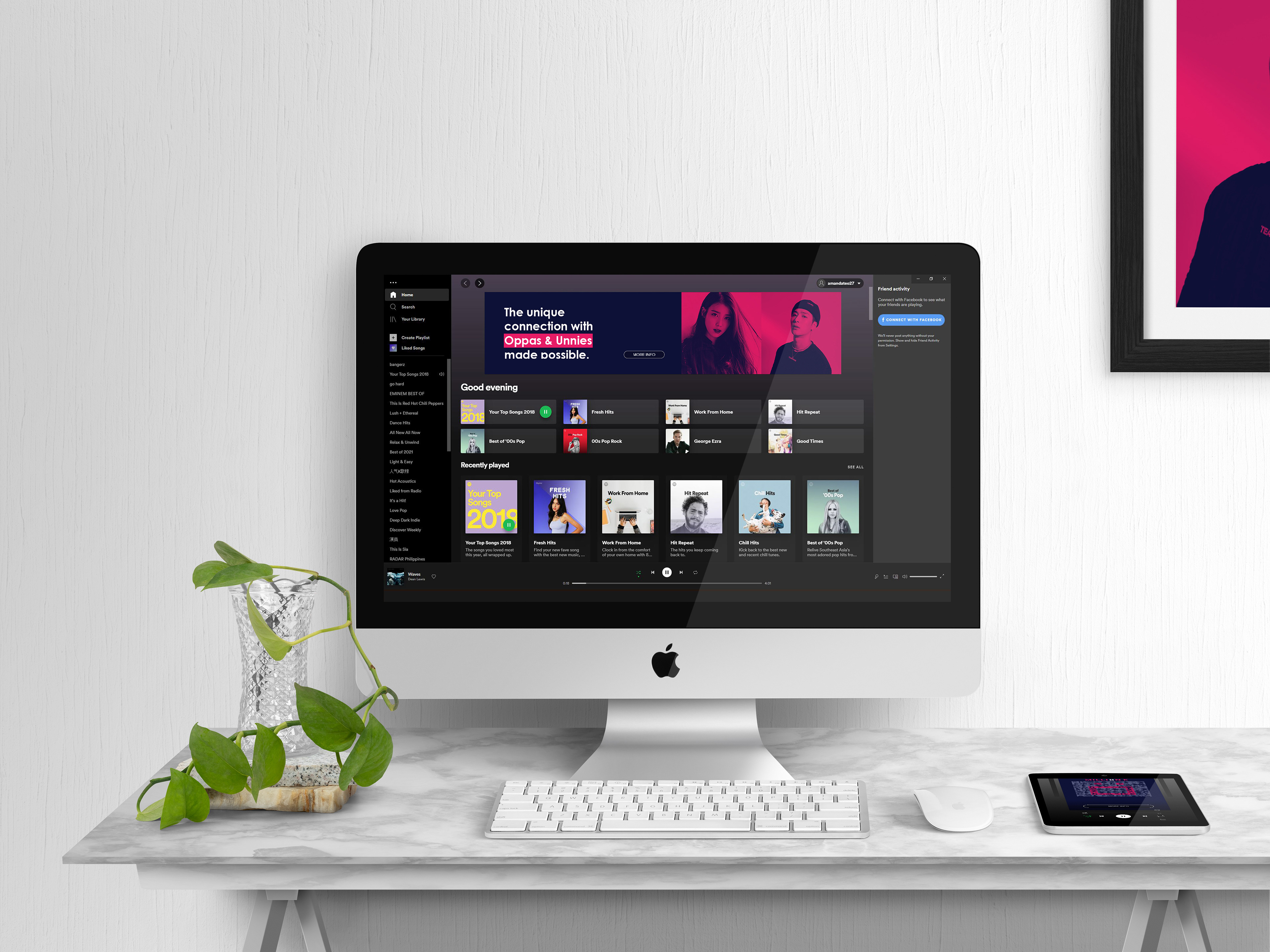 Instagram
Another effective way to interact with user to keep them updated with the latest added artist.
Premium Gift Box
Loyal fans who join the premium fan club will receive a customised gift box from their selected artist, which includes a Polaroid selfie of the idol, a short message from him/her and a A$100 credit voucher.