A new enterprise idea focusing on specialising lobster roll in Western Australia, Perth. Using only locally catch lobsters, ensuring freshness and tasty rolls.
Shipping Container (store)
Fresh & intriguing idea to place the container at different beaches.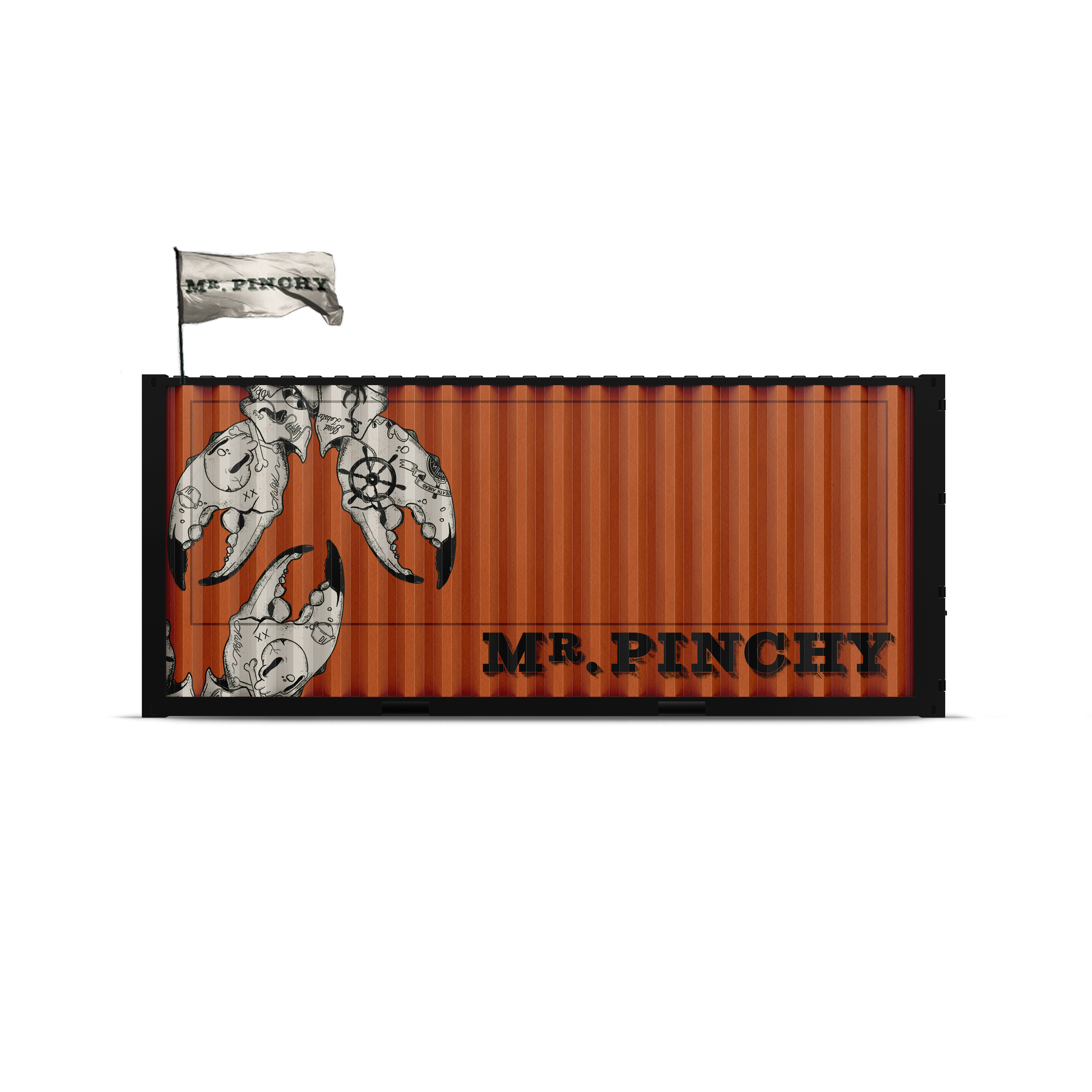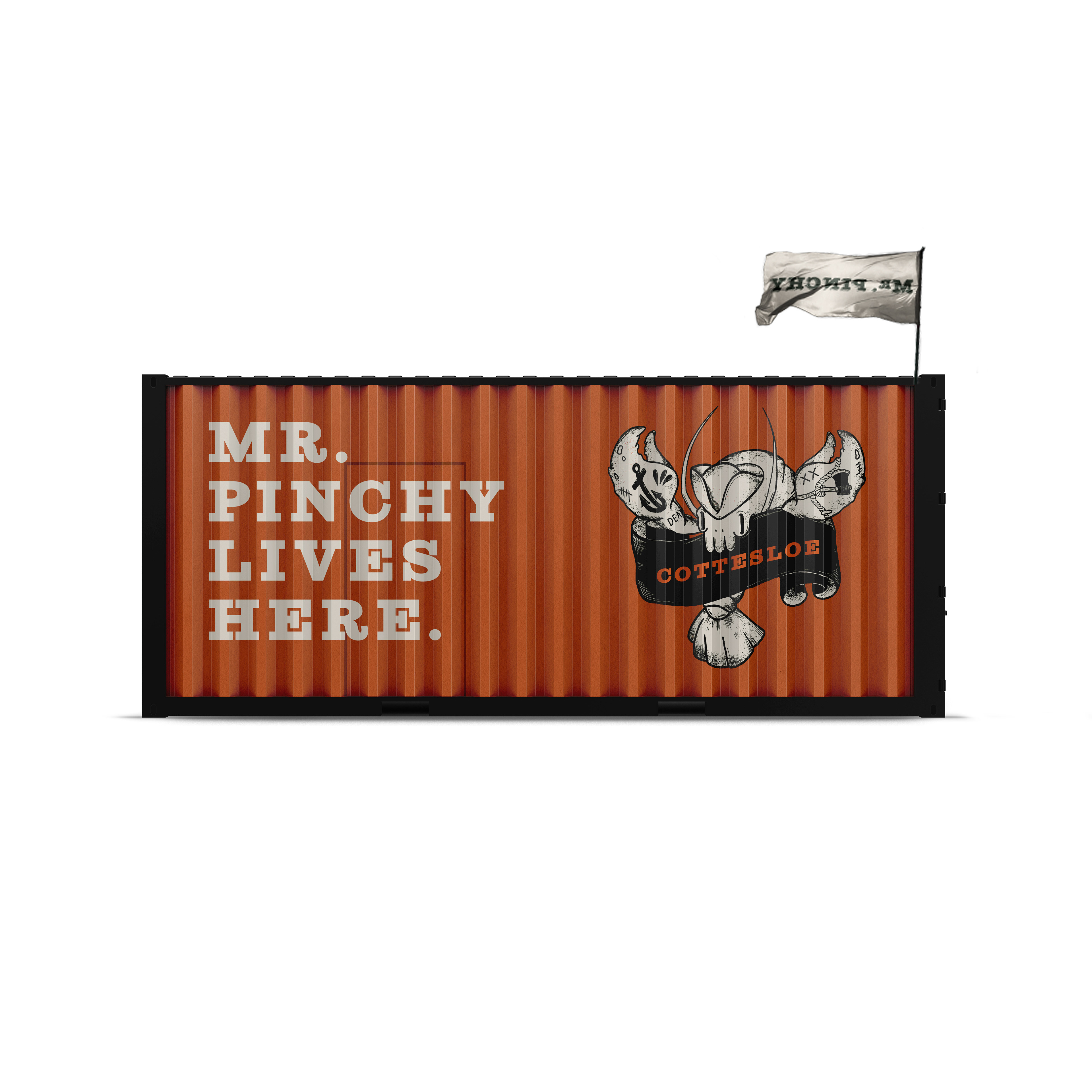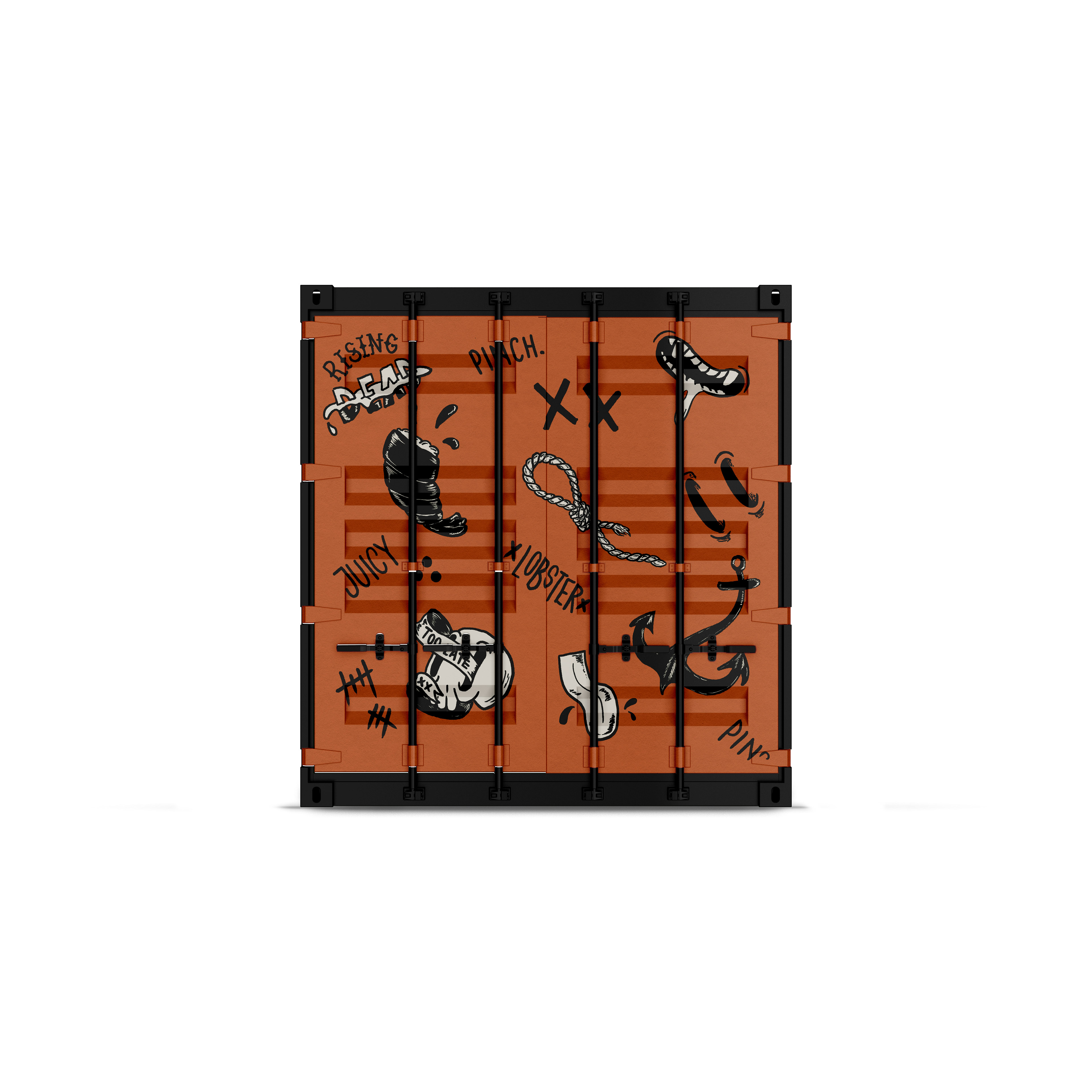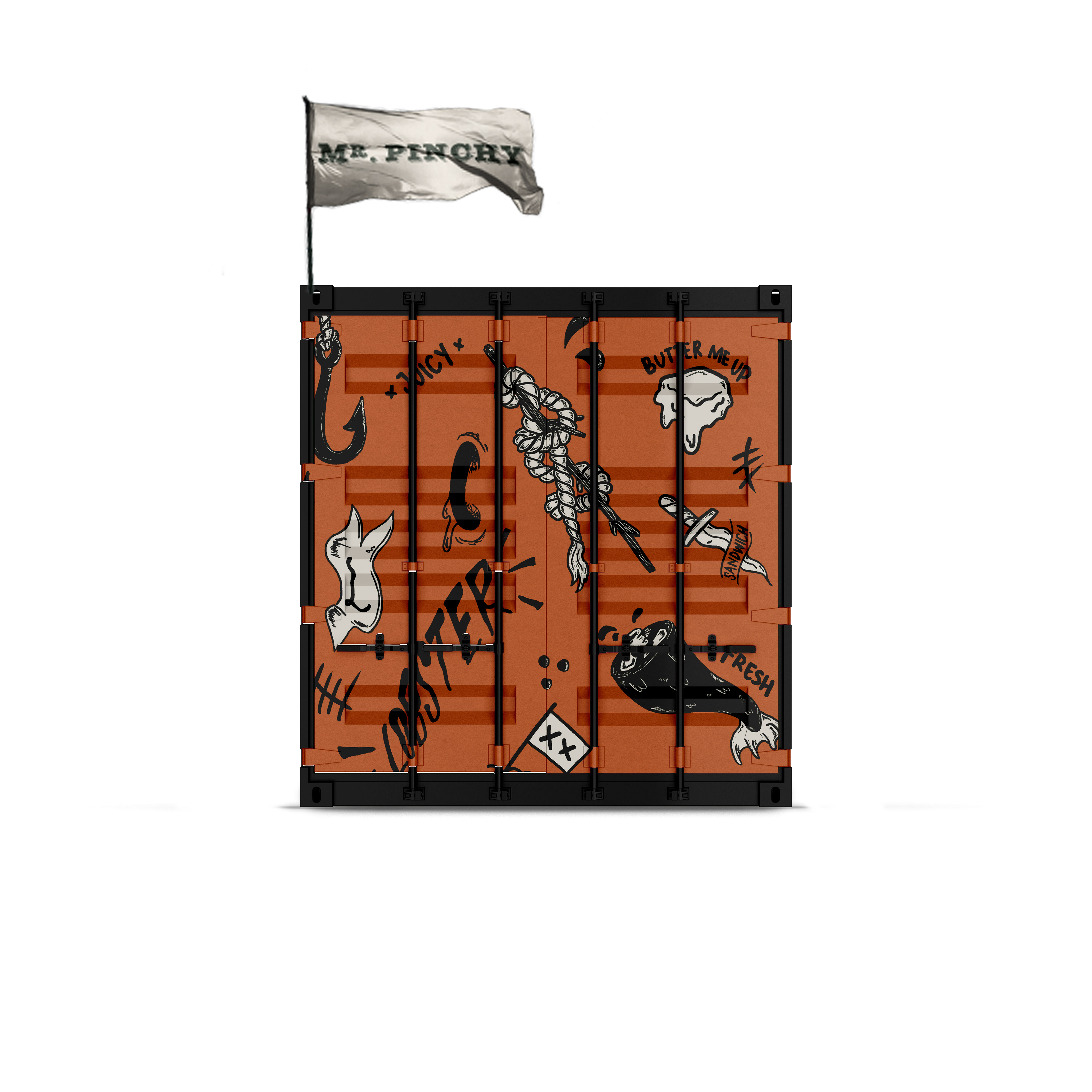 Chalk MENU
A seasonal change of lobster flavoured roll to keeps customer coming back for more.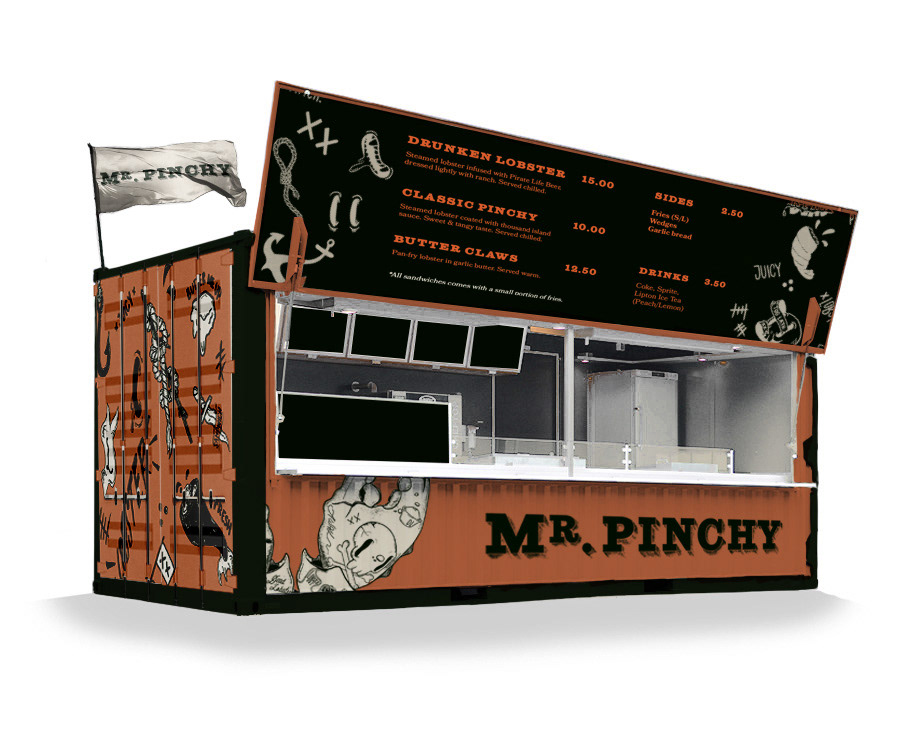 Ordering Sheet
Customers make their order by ticking off the order sheet and the staff will tear off the number ticket from the ordering sheet, so as to avoid any confusion.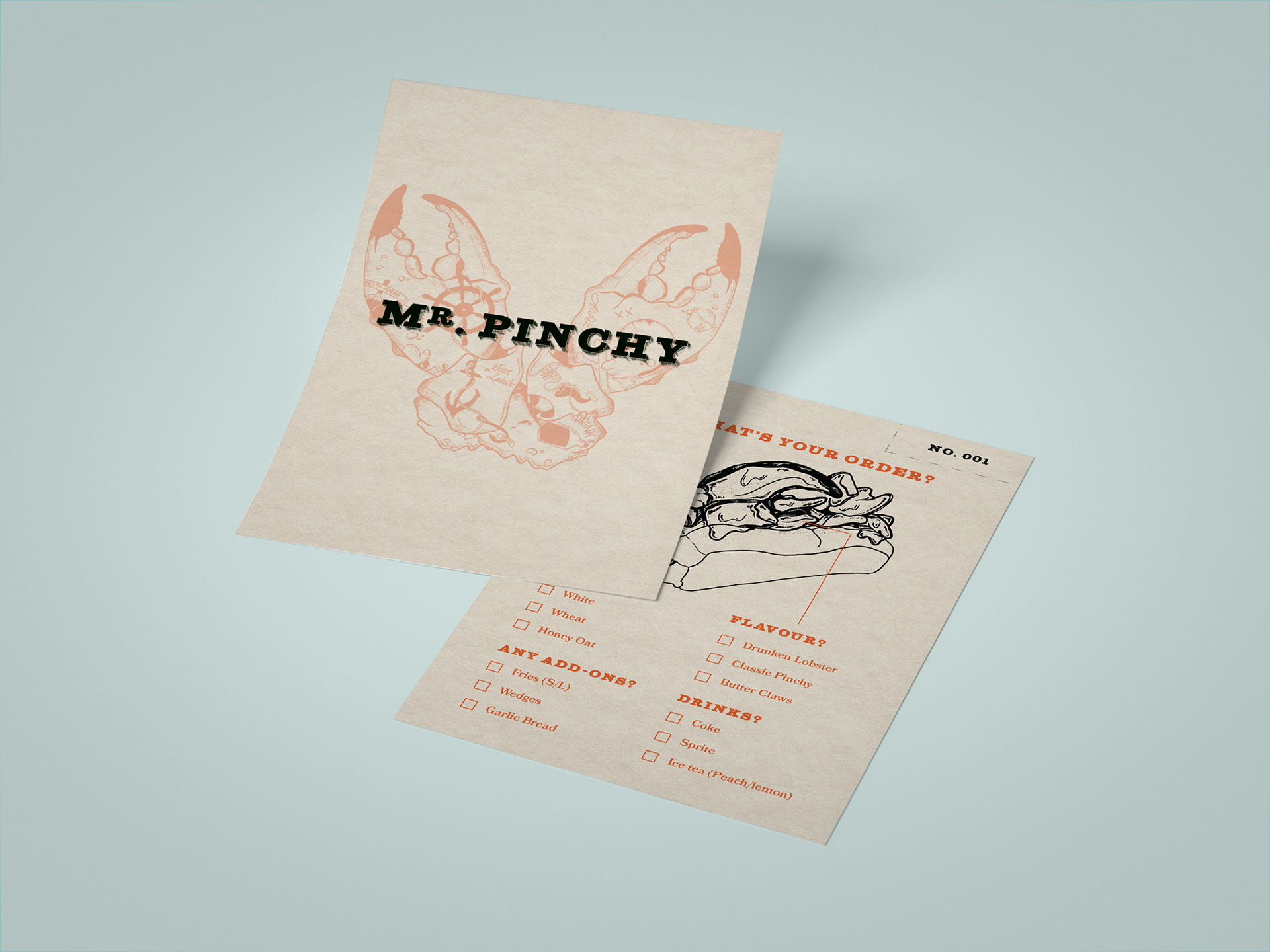 Take-away Packaging
Considering the lobster roll to be consume within one seating, having just a rectangular box keep things simpler & easy to eat.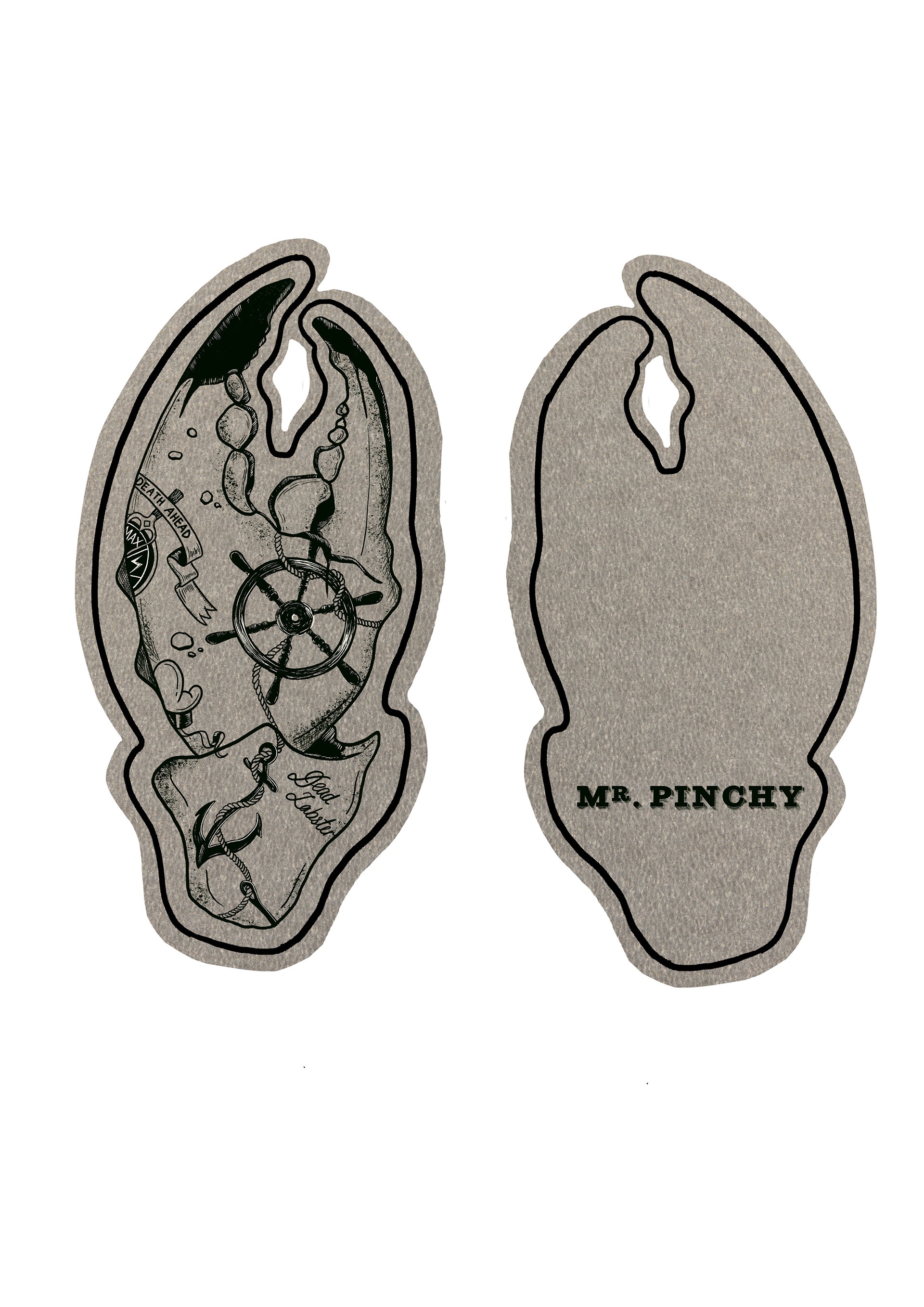 Find Bluey
Based on the fact that a blue lobster is so rare, given a ratio of 1 : 2 million, a quest is open for the public. 
Whoever that find Bluey will stand a chance to win a free roll and a custom-made lobster claw foam.