Client Insights:
Many are familiar with the saying 'Prevention is better than cure', it's usually those in the best position to prevent - who rarely listen to advice. This is particularly true of skin care. There is significant empirical evidence that reinforces our knowledge that by protecting our skin daily with an SPF product we can prevent skin ageing as well as deadly skin cancers. The reason to buy and regularly apply SPF products are vanity and health, yet many ignores this message until it's too late, after sun damage had occurred or a cancer had been diagnosed.
Task:
Using image-driven concepts that will convince young males to use Nivea SPF50+ to care for their skin in their youth, before the effects of sun damage are too late to reverse.
Target Audience:
15 to 25 years old and male
Single-sided Proposition (SMP):
Keep your face looking younger for longer with Nivea SPF50 Moisturiser.
Solution:
Pointing out that you an't hide behind filters in real life.
YouTube Pre-roll (25 seconds)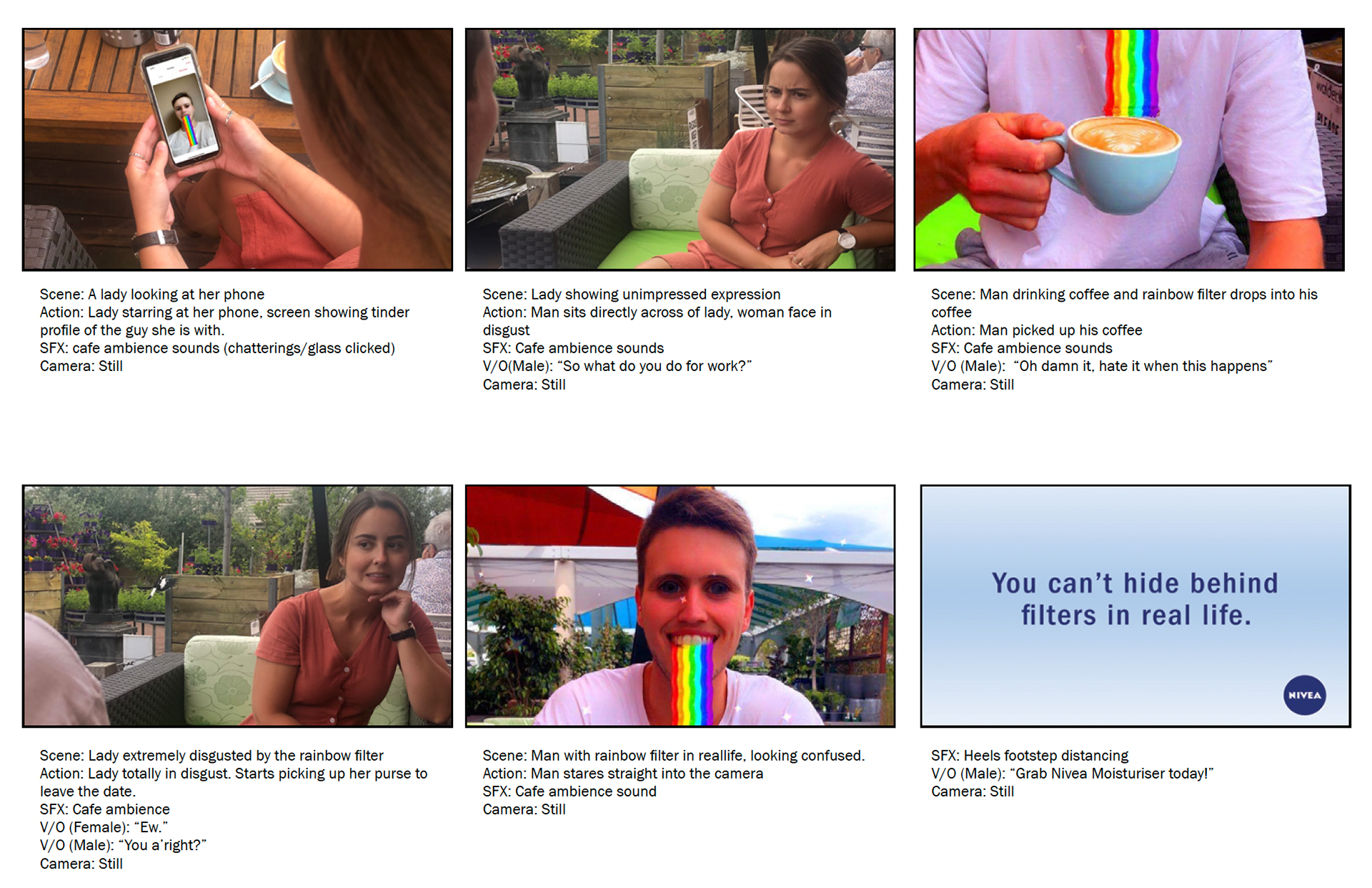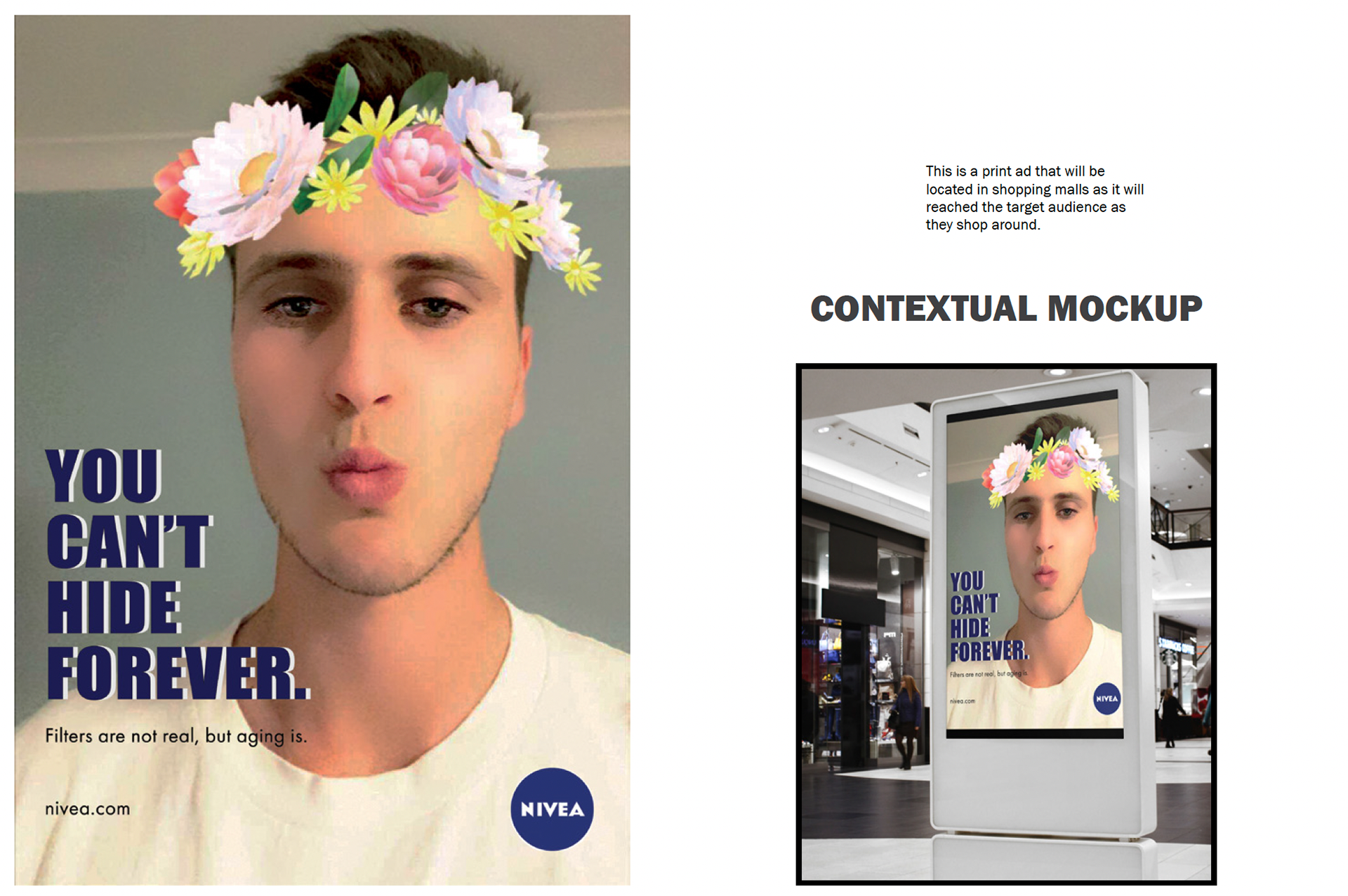 Billboard (Shopping Mall)