Client Insights:
With WA's borders in place, businesses are struggling - due to a lack of international and interstate visitors - and hope to convince those already located within WA to explore the vast variety of potential holiday destinations. Chipping into WA's recovery. With many people in WA facing financial hardship in the wake of the COVID-19 isolation period. It is hoped that state based holiday activities will inject some much needed relief into the local economy.
Task:
Produce a campaign to encourage Western Australians to travel throughout our great state and support local businesses, to assist in our economic recovery.
Target Audience:
15 to 30 years old, love to travel overseas or interstate, locals, international students and temporary residents.

Single-minded Proposition (SMP):
Book a holiday in WA.
Media:
Instagram, Tiktok and Facebook
Solution:
Highlighting happy places & activities people could do in WA.

TiokTok Video (20 seconds)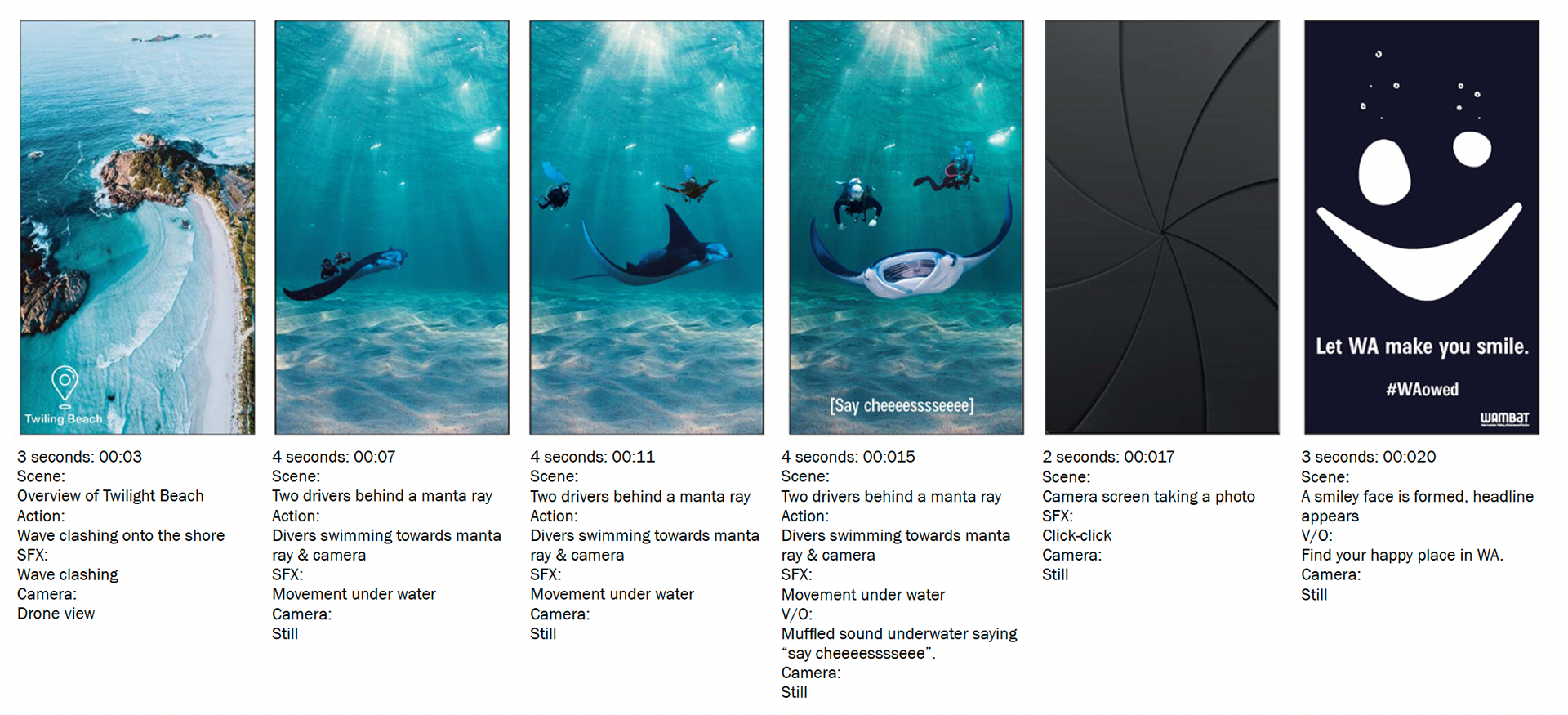 Instagram Video (15 seconds)