Proposition:
"Introduce the kids to the ballet this Christmas."
Background:
Since its formation in 1952, Western Australian Ballet (WAB) has developed an impressive reputation for superior classical and contemporary ballet and contemporary dance of the highest level. Its repertoire continues to develop steadily; classical ballet forming the foundation for the Company's vocabulary, combined with a distinct contemporary outlook on the art form. WAB stages everything from full length ballets, narrative ballets and shorter works, and encompasses a variety of choreographies styles.
The Nutcracker:
The 2020 WAB season is all about feeling something new and making connections between an audience and the dancers. Though The Nutcracker gives WAB license to be a little different, keep in mind the artistic legacy and tone of WAB. The Nutcracker is WAB's Christmas ballet, the tagline is "feel joy". The Nutcracker will be performed at His Majesty's Theatre, situated in the heart of CBD at 825 Hay Street Perth. An Edwardian Perth audiences since 1904. It is a short walk from a wide variety of food and retail outlets in Perth City, Northbridge, and recent development such Yagan Square. His Majesty's Theatre is also close to several public parking spaces, as well as public transport hubs, including the Perth bus port and Perth train station.
Target Audience
Western Australian families (primarily mothers with primary school-aged kids).
Objective:
Tell parents that this year's WAB Christmas performance is The Nutcracker and sell tickets to the ballet.
Tone of Voice:
Highbrow but accessible, fun, family-friendly, playful, exciting, discovery, wonder.
Brand Values:
Proud of their heritage and history; hard-working; value ballet as a sport as well as an art form.
Mandatories:
WAB logo, website & a call to action to buy tickets
Media:
Any media - what suits your concert best? 
Other Info:
A couple of dancers can be made available for a short shoot, if required.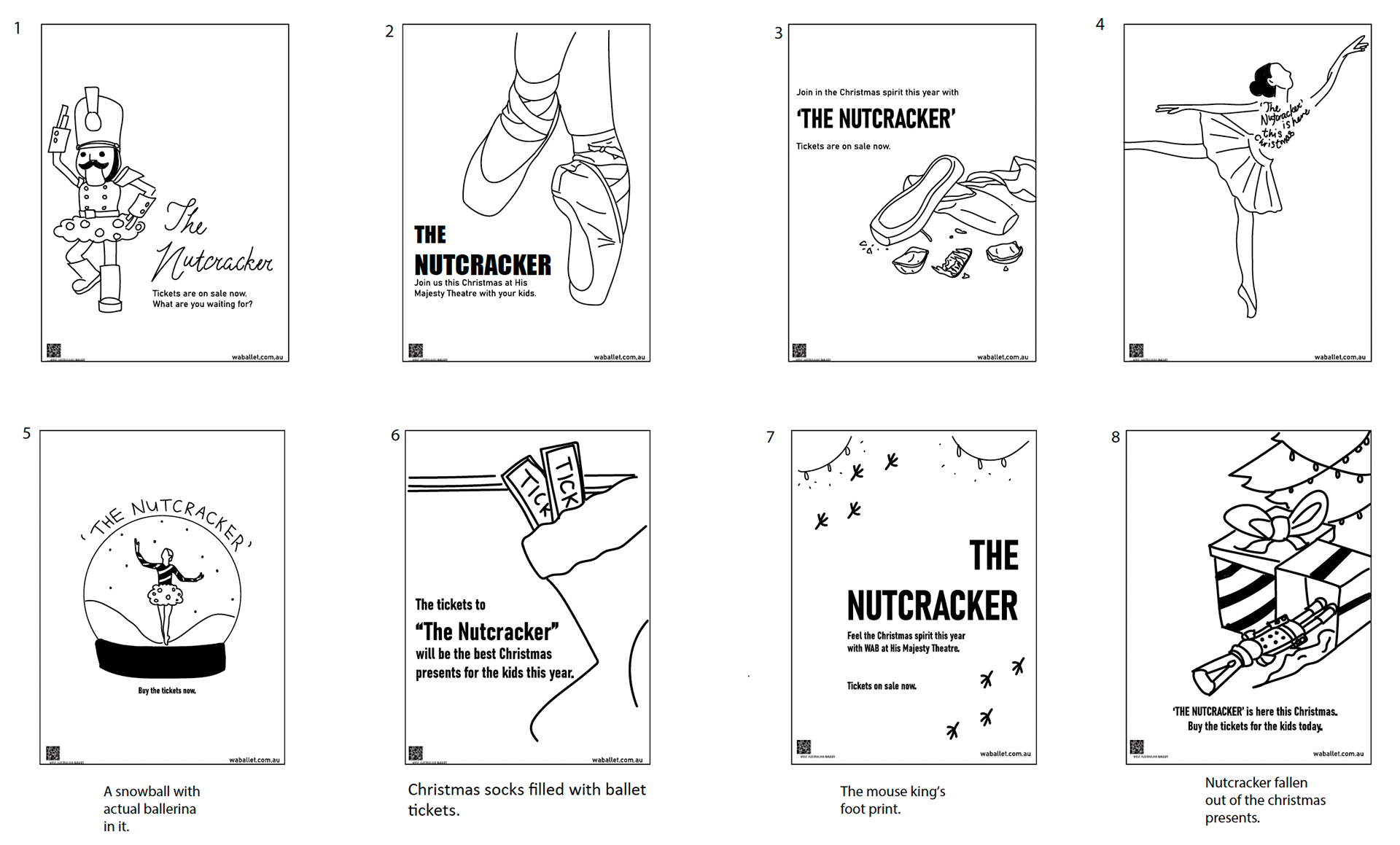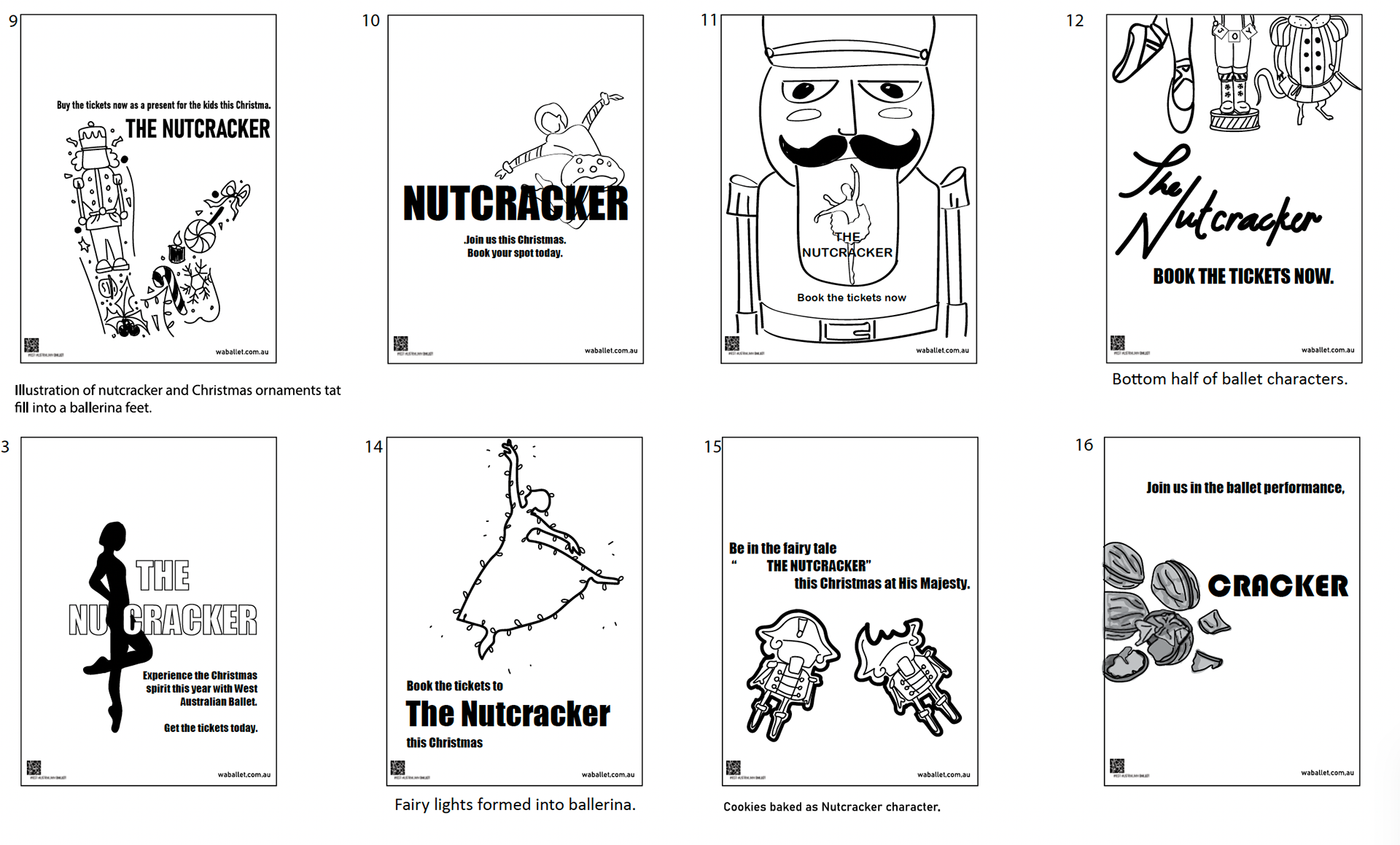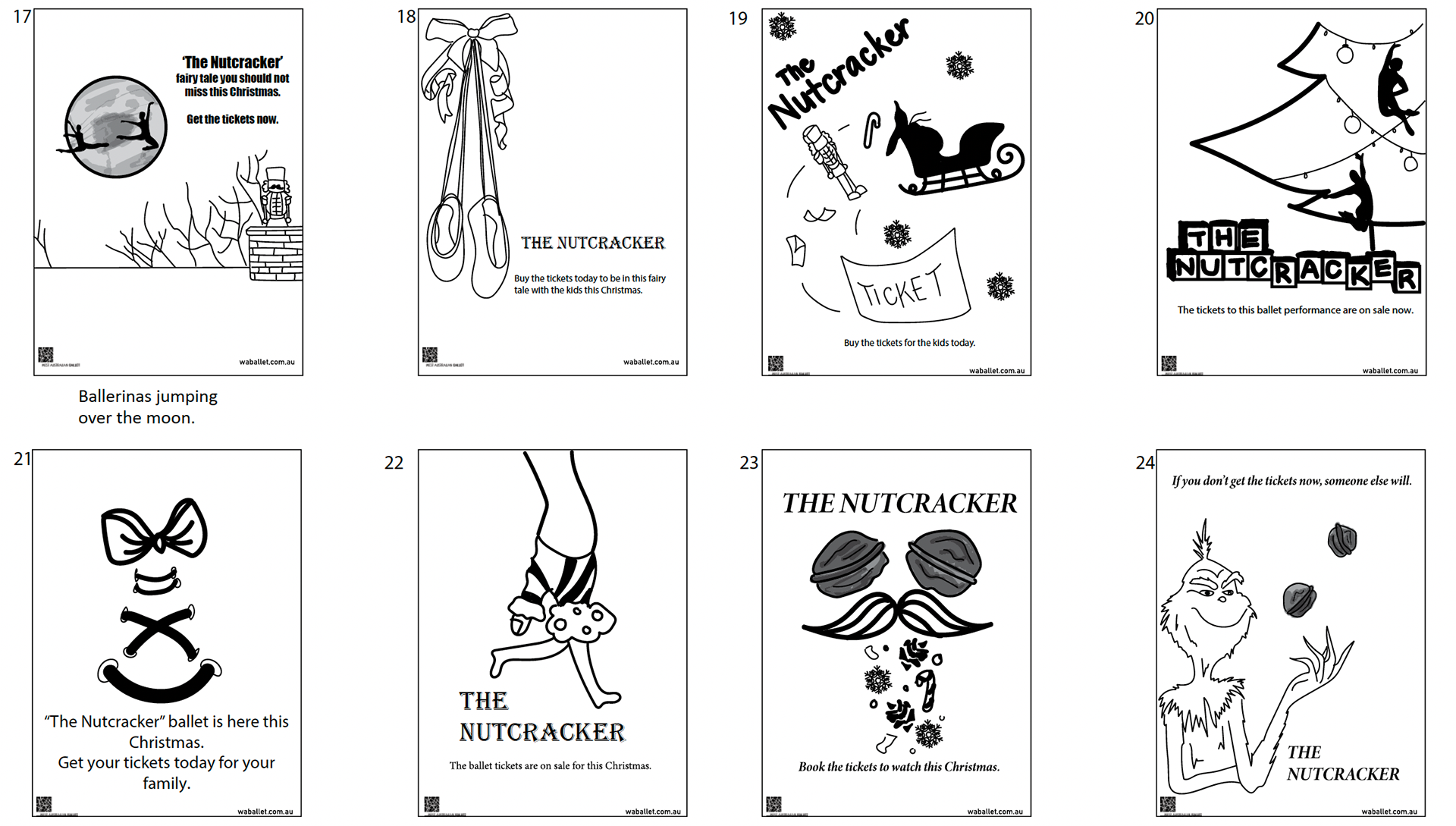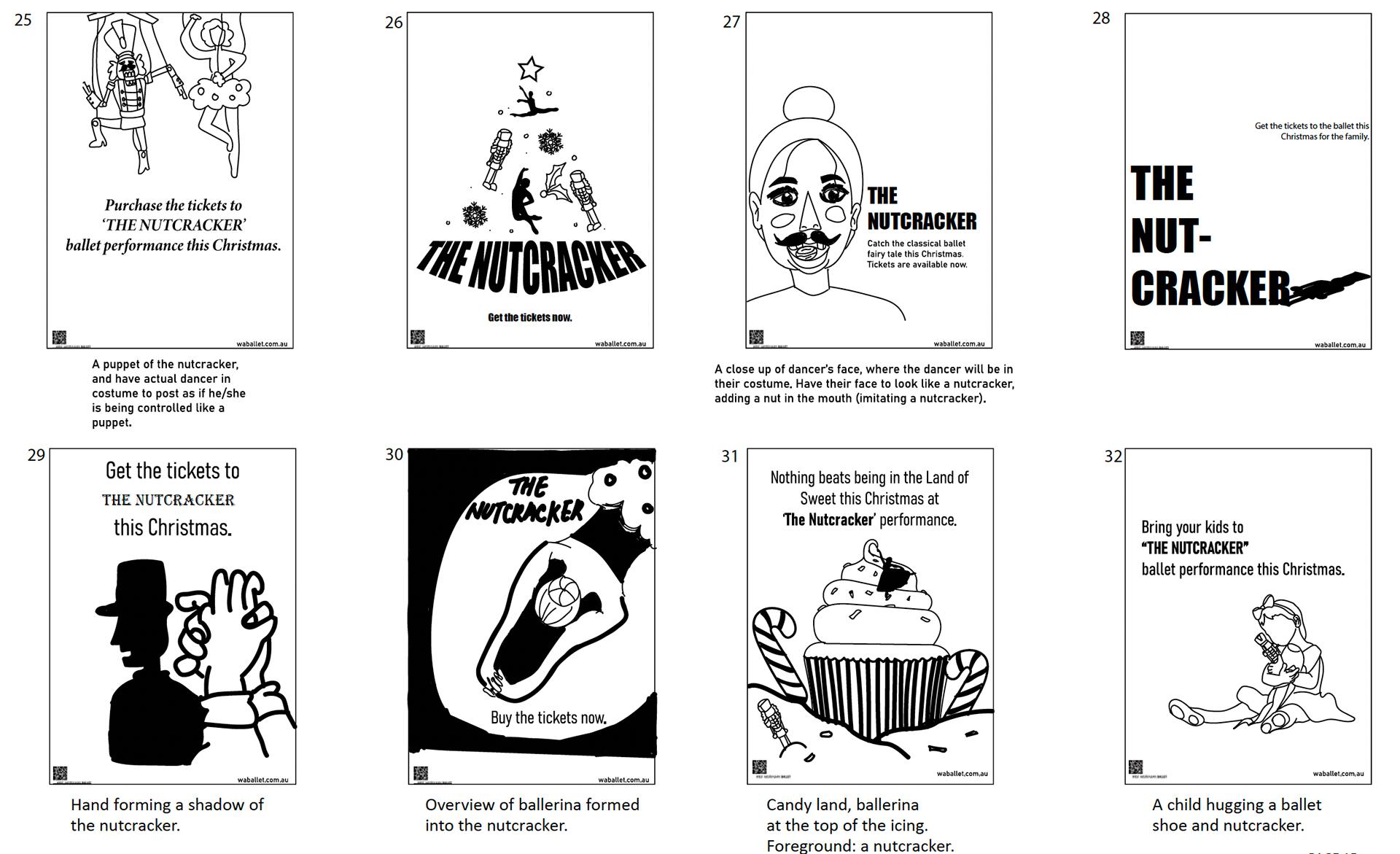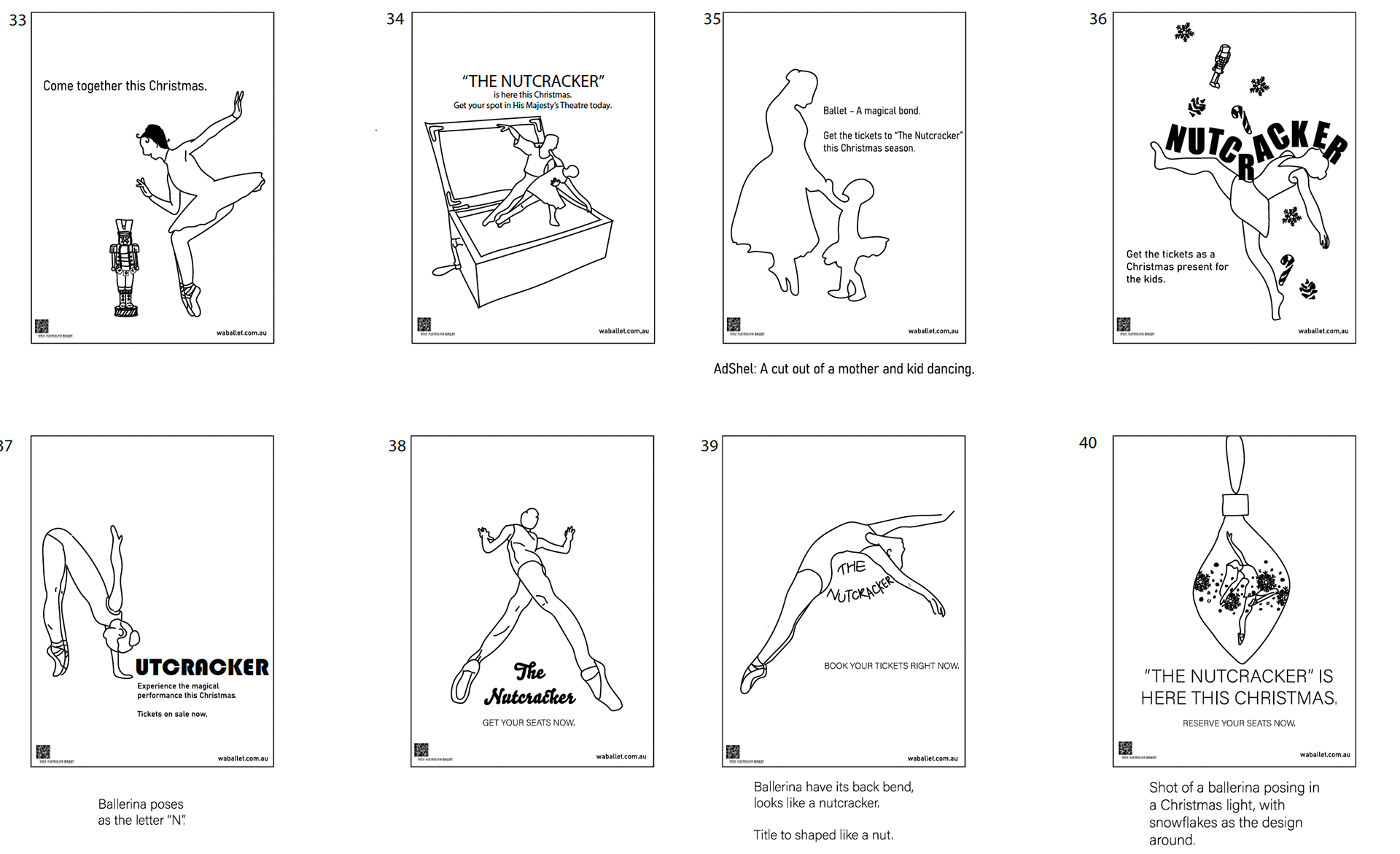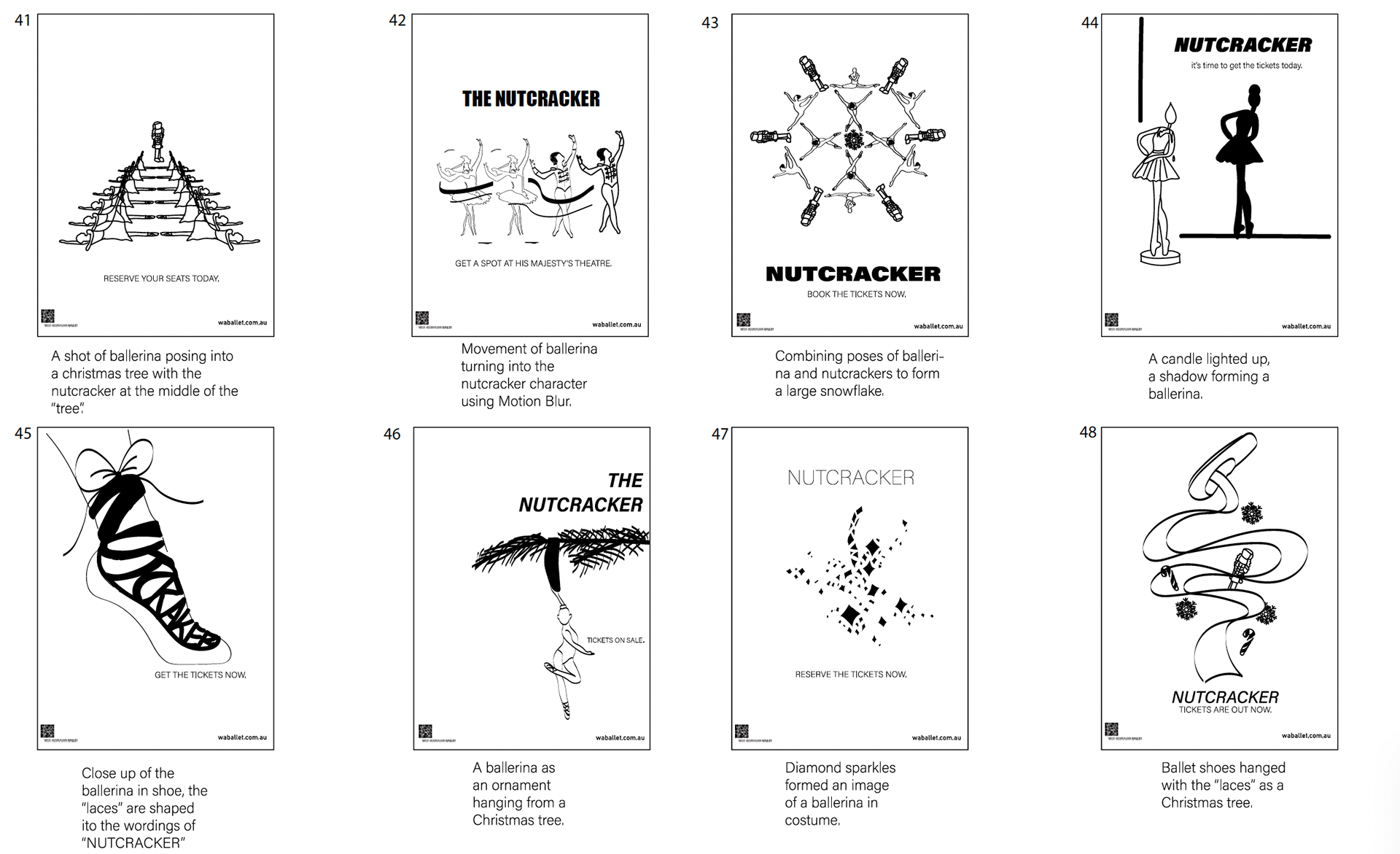 Finalised Concept (Sketches):